Asked on Aug 10, 2020
What on earth is this flower?



+42
Answered
This was on recently purchased (virgin, never occupied) dry sandy-wooded property in Fla. We have no idea at all what it is! No clue! No shrubs or bushes around, but there's lots of pine trees, it's a partially shaded area, and only one other flower identical was located about 20-30 ft away. Not any real stem because it's so close to the ground it can't even be cut to put in a vase.Diameter is about 1 and 1/4 inches (think size of a half dollar). Single blossom, nothing else, and it is soft. Please need your help, Community of Friends - Anybody know anything or able to find this?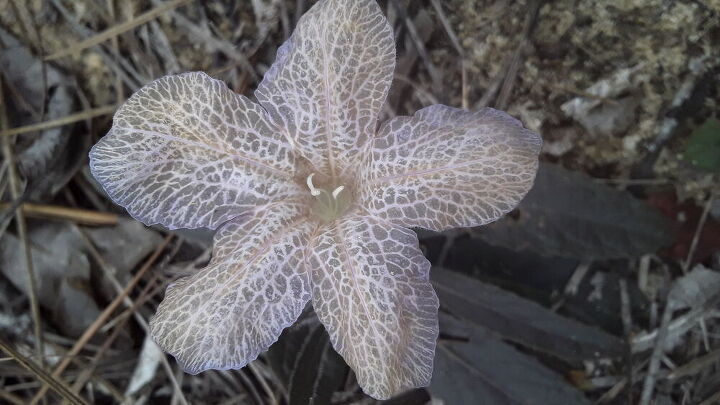 UNKNOWN FLOWER found on property in Florida