1K Views
Thankful Thanksgiving Crafts: 6 Creative Ideas for Grateful Decor
October 23rd, 2023 6:16 AM
As you prepare for the upcoming Thanksgiving festivities, don't forget the importance of setting a heartfelt and welcoming atmosphere. Beyond the delicious turkey and mouthwatering pecan pie, it's the little touches that make this holiday truly special.
We have a variety of Thankful Thanksgiving Crafts that will add a personal and meaningful touch to your holiday celebration.
These handcrafted projects will help you set the perfect tone for your Thanksgiving gathering, ensuring that every guest feels welcomed and blessed.
Table of contents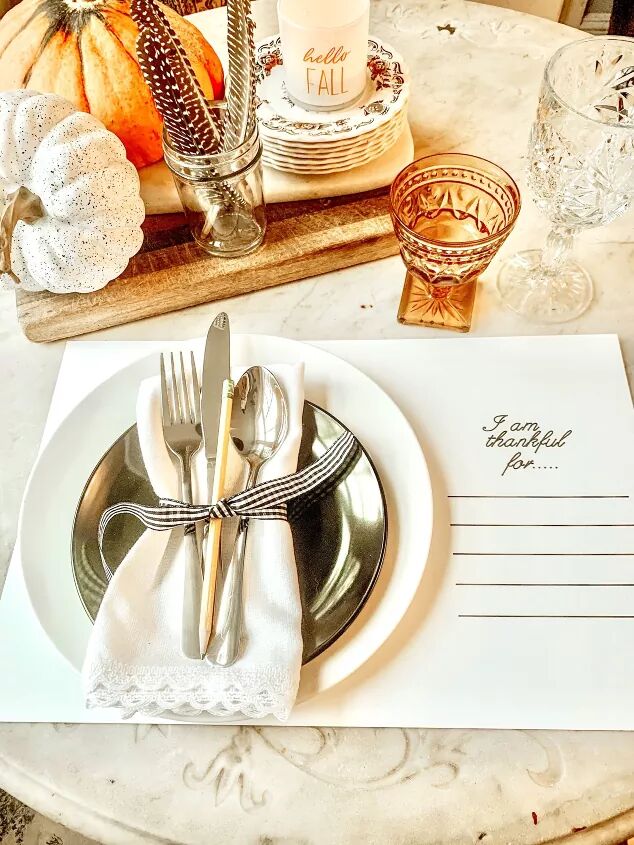 1. Design a Handmade Placemat
Eliscia brings creativity and budget-friendliness to your Thanksgiving table settings with a unique DIY placemat.
She shows us how to craft a placemat using cardstock paper and ribbon. This placemat becomes a space for guests to write and share what they're thankful for, fostering a heartwarming atmosphere.
Eliscia's tips include using affordable items like Dollar Store dishes and vintage-looking wine glasses to keep the budget in check.
So, whether you prefer an elegant or simple look, Eliscia's DIY placemat and table-setting ideas will help you set the table with style while staying within your budget.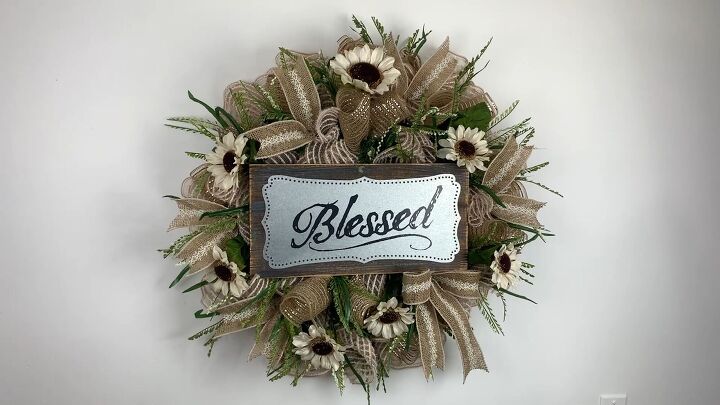 2. Make a Blessed Mesh Wreath
Join Nick Kreticos on a crafting journey to create a timeless and versatile Blessed Wreath. This comprehensive tutorial guides both beginners and DIY enthusiasts in making a beautiful mesh wreath suitable for year-round display.
Nick begins by cutting mesh strips to create the wreath's foundation and then shows us how to fashion delicate ruffles and champagne-colored curls to build up the design. After adding a "blessed" sign, berries, and white sunflowers, he finishes off with a neutral lace burlap ribbon.
The result is a stunning wreath perfect for fall yet adaptable for any season.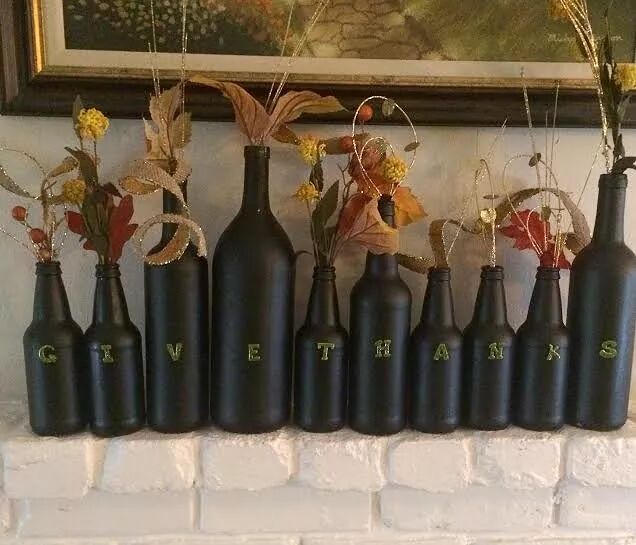 3. Personalize Wine Bottles
Katie Watson presents a fun and creative DIY project for Thanksgiving wine bottle decor.
After washing and preparing various sized glass bottles, she coats them with chalkboard paint for a trendy look. Each bottle is given a letter so that they all spell out "GIVE THANKS."
Enjoy this easy and delightful DIY project to make your Thanksgiving extra special!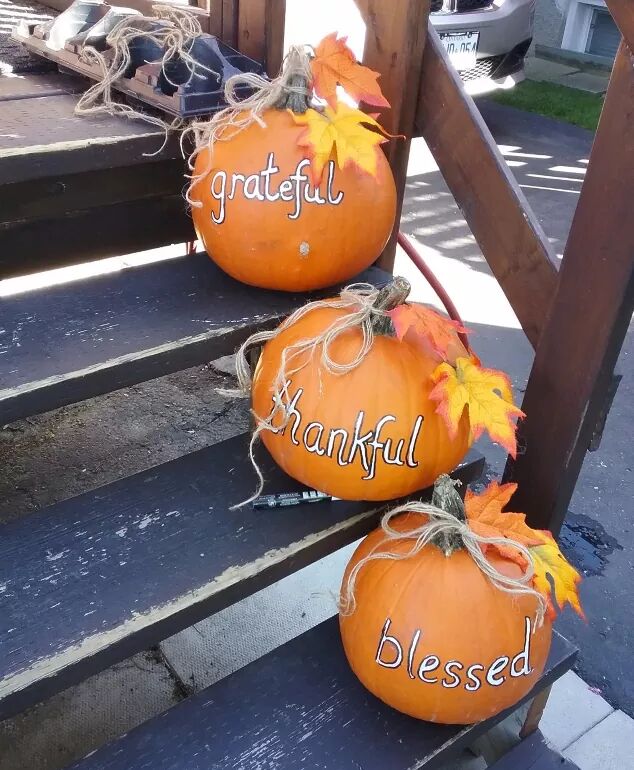 4. Craft Chic Fall Pumpkin Decor
With just three pumpkins and basic supplies, Melanie creates these gorgeous fall pumpkins that will make your home look fabulous inside or out.
Buy pumpkins locally, then write "grateful," "thankful," and "blessed" with a white paint marker. Highlight the words using a black felt marker. For extra style, trim the leaf garland and affix it to the pumpkin stems. Finish by tying pieces of jute rope around each stem, forming bows, and securing the leaves.
Enjoy crafting these adorable and versatile fall decorations!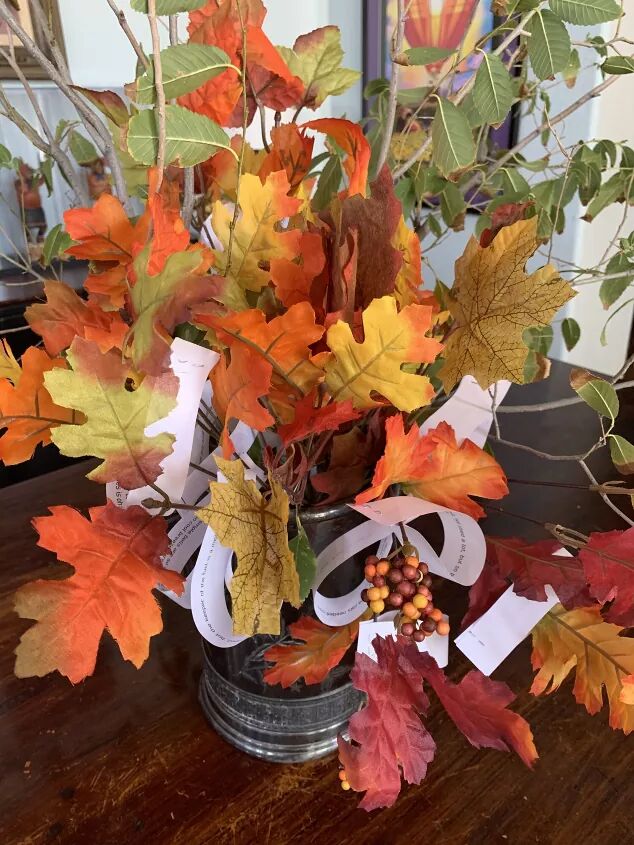 5. Create a Thankful Tree
Doodle T and Me presents an inspiring Thanksgiving idea, the Thankful Tree centerpiece.
Collect fall branches to place in a container and prepare gift cards, scissors, hole punches, and twine.
For those celebrating in your home, set the cards at the base of the tree. Have each guest write their thanks and hang it on a branch. They can even add a touch of love with a heart-hole punch.
For those far away, invite them to email their thankful wishes that you can print and place on the tree.
This touching custom cultivates connections and embodies the Thanksgiving spirit.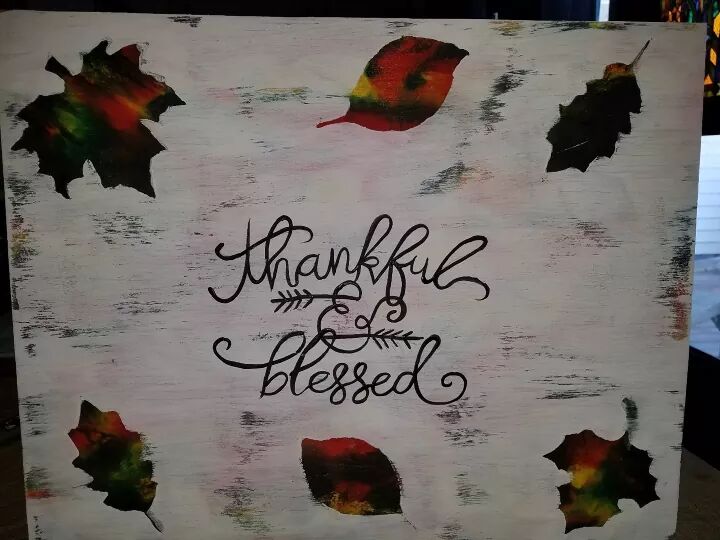 6. Paint a Colorful Sign
ZENGARA Designs' Thankful and Blessed project is a fun and colorful DIY holiday decor idea.
Syringes are used to splatter diluted UNICORN SPiT colors on a wood canvas, and blending them under plastic to give it a unique, tie-dye-like appearance. Cardstock leaf cut-outs are then arranged around the canvas, leaving space for a meaningful saying. Dry brushing with your choice of paint adds dimension and enhances the colors. Removing the leaf cut-outs to reveal a beautiful, textured finish.
The result is a handmade and inspirational wall art piece that's perfect for Thanksgiving.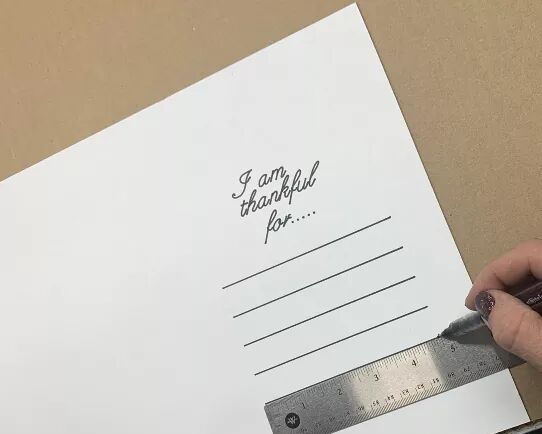 Find inspiration for your Thanksgiving celebration
Thankful Thanksgiving Craft Ideas
Crafting heartfelt decor allows you to express gratitude uniquely and beautifully.
So, why wait? Dive into your creative process and infuse your Thanksgiving with warmth and personal charm.
We'd love to hear about your favorite Thanksgiving crafts and how they've added a touch of gratefulness to your celebrations.
Enjoyed the project?
Published October 9th, 2023 4:29 AM
Popular Project Book
Popular DIY Questions