1.4K Views
3 Burlap Christmas Tree Crafts For Your Rustic Holiday Decor
September 23rd, 2023 6:15 AM
These DIY burlap Christmas tree projects offer creative ways to bring rustic charm to your holiday decor. From burlap bag trees to elegant ribbon designs, there's a craft for every style.
Follow along to learn how to make these unique decorations and add a touch of homemade warmth to your festivities.
For even more ideas, see Hometalk's ultimate guide to DIY Christmas decor here.
Burlap Christmas trees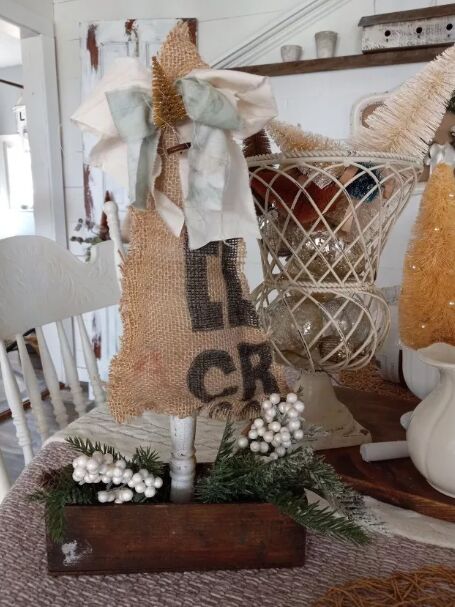 1. Burlap bag Christmas tree
First up, this project by Corine Mapes- Junk to Gems involves making rustic burlap Christmas trees using an old coffee bag. No sewing machine is required; hot glue can be used instead. The process includes cutting out tree shapes, gluing them together, stuffing them, and adding a trunk.
Decorative elements like fabric bows and jewelry accents are added, and the trees are placed in small cheese boxes filled with greens, fitting perfectly into your cottage farmhouse-style decor.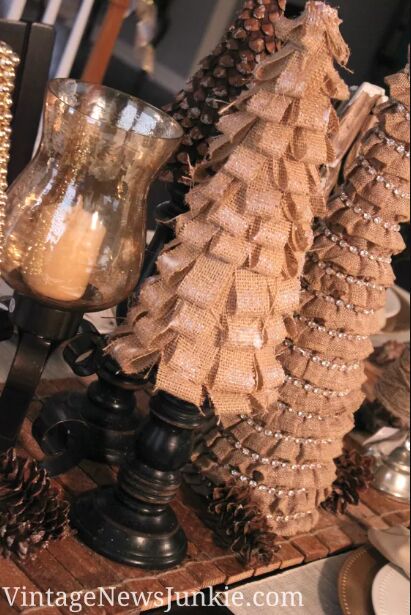 2. Burlap ribbon Christmas tree
Candace @ Vintage News Junkie has a fondness for burlap, and took on a DIY Christmas tree project, affectionately named "loopy." This tree, made with burlap, is fairly simple to craft; simply loop the ribbon to make the Christmas tree shape. To add a touch of sparkle, top with glitter Mod Podge.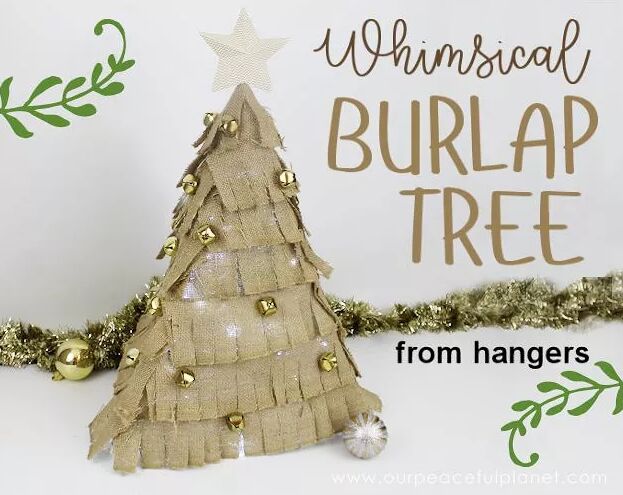 3. Burlap and hanger Christmas tree
This project by Nancy at Craft Your Happiness creates a DIY Christmas tree from six plastic hangers and burlap. It's ideal for a small space or as a secondary tree.
You'll need hangers, burlap, chenille stems, LED lights, jingle bells, and a 3D star pattern, provided by Nancy. The hangers are tied together to form a frame, then wrapped with burlap and adorned with lights, bells, and a star topper.
Burlap Christmas trees
Get crafting and enjoy the cozy, homemade ambiance these creations bring to your holiday season. Do you like the look of burlap in your holiday decor? Let us know in the comments below.
Enjoyed the project?
Published September 22nd, 2023 7:24 AM