Welcome to the DIY forum! Jeanie
Nov 13
Does anyone know what I can do to my backsplash to make it livable? The is nothing wrong with it except the color do I need to have it removed or is there something easier I can do? Chris
Nov 14
Do any type of tile on a back splash need to be sealed? If so, what should I use? Sheila Mills Carroll
Nov 14
I have some ceramic tile I would like to place over the existing slate hearth. The tile I have will also cover a small portion of carpet as well. So do I have to cut away the carpet where the tile will lay? Can I simply adhere the tile to a plywood subfloor and and a finished edge to the project? And is it okay to lay the tile over the slate that presently makes up the hearth? Any guidance on how to approach this is much appreciated!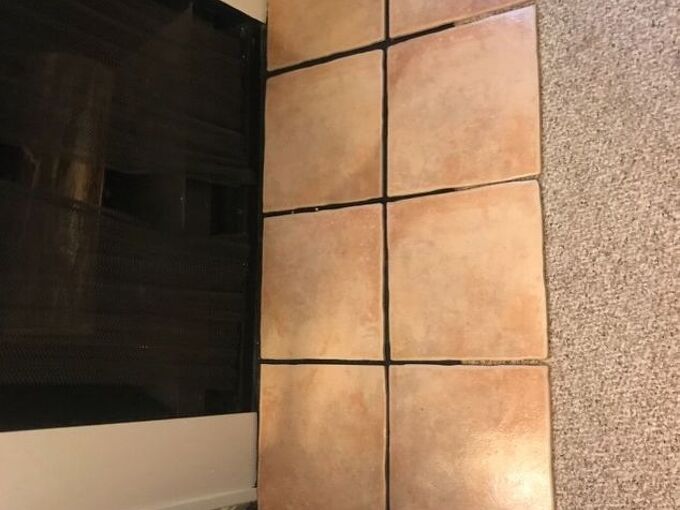 Brenda Raymond
Nov 14
I have a ceramic tile to cut down but no wets. I really don't want to buy another tool. Any advise? Kris
Nov 14
I have a semi-sheltered brick area by my front door. It is what appears to be a glazed brick. I would like to paint the area and stencil it. Is there any way to fill the grout lines so the surface is smooth?

Helene Crispo DiFederico
Nov 14
Looking for cheapest way to do a huge kitchen black splash ,something that doesn't cost to much and is easy to install ( cause it's a large space! Thank U Cookie Janie
Nov 12
I love the look of a distressed floor but need it to be kid/dog proof, low maintenance, and waterproof for a cottage. But I'm having a hard time finding a LTV that looks and feels real. I don't want to use engineered hardwood but might need to to get the look I want... However my Mr. doesn't want to break the bank. Any suggestions of brand or colors? Does anyone have one they love and would recommend? A small sample just isn't cutting it. 😂

Olivia
Nov 09
I have ceramic tile in my kitchen is the backsplash I would like to use peel and stick glass tile can I place it on top of my backsplash or do I have to remove that

Cathy Potter
Nov 13
I live in a geared to income apt. so i am looking for a cheap way to do a back splash in my kitchen