Welcome to the DIY forum!

Marlene Veronica Swart
Nov 14
How can I paint over some walls in an old trailer that has some kind of wallpaper on them

Dee
Nov 13
Painted back of book shelves. Should I paint the rest of the room the same color? Open concept living, dinning, kitchen. This is in dinning room area?

Bonnie Douglas
Nov 14
I want to paint my tile kitchen floor. What's the best technique for doing this?

Krista
Nov 15
Would prefer something that requires little or no sanding .

Pat Lake
Nov 12
We are painting 4 walls 2 shades of grey. One shade above a hair rail the other below. Which shade goes above the light or the dark? Kristen
Nov 12
Want to spray paint my kitchen chandelier. Easiest way? It has a chain. I have several ideas. Just would like to know should I do chain first, then the body? Or opposite? Would appreciate any advice. Thanks! Charl
Nov 15
I have a rust colored tile on my bathroom floor which I'm stuck with! What colors could I use that would work with the tile...not green or yellow...something neutral. What color walls should I do and what color should I accent with? I have a white vanity. Thanks!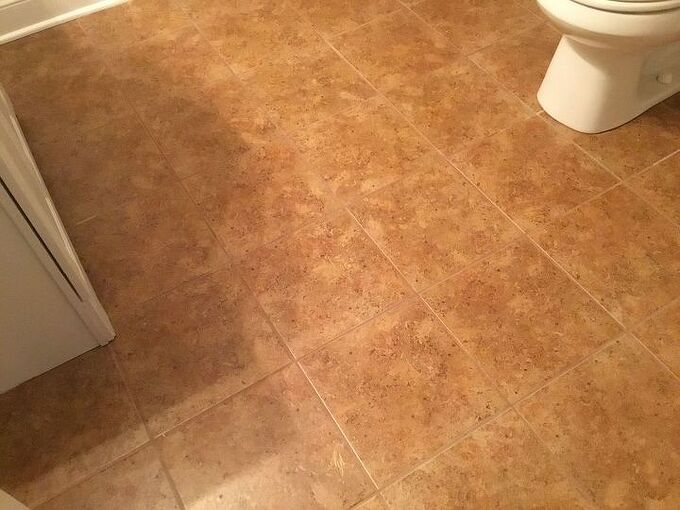 Lori DiMeo
Nov 15
We have wooden oak cabinets in our kitchen that are needing a facelift. I would like to just paint them, but do we need to sand them all down, or is there some other sort of prep that I can do that won't require sanding them all???

Alisa Peavey
Nov 02
Hi D.IY.ourselfers. I want the look of high end mirrored furniture without buying it. Would you suggest a high gloss metallic chrome paint ( maybe a faux finish? Or what? Easy and fast are my favorite ways. Please help! Thanks