405 Views
4 Easy Clay Christmas Ornaments You Can Make For the Holidays
September 9th, 2023 4:06 AM
As the holiday season approaches, there's a special joy in creating handcrafted ornaments and clay is an excellent medium for making personalized Christmas decorations.
In this quick roundup, we delve into a few ways to craft clay Christmas ornaments, exploring different techniques, and styles. Let's start making our own festive decor!
DIY clay ornament ideas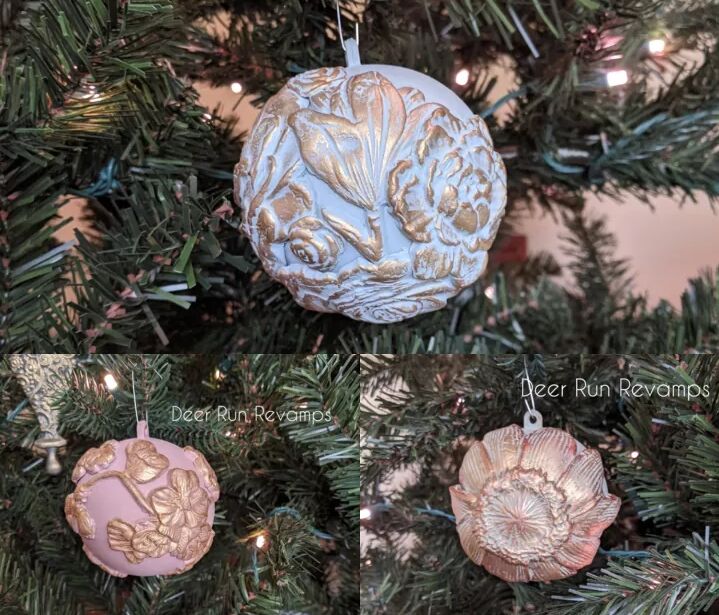 1. Paperclay applique ornaments
First up, Deer Run Revamps presents an engaging project that centers around crafting paperclay applique Christmas tree ornaments. These creations take shape through the use of molds and a diverse range of materials, such as paper clay and resin.
The final touch involves painting and adorning the ornaments with waxes and metallic powders, resulting in a stunning and distinctive finish.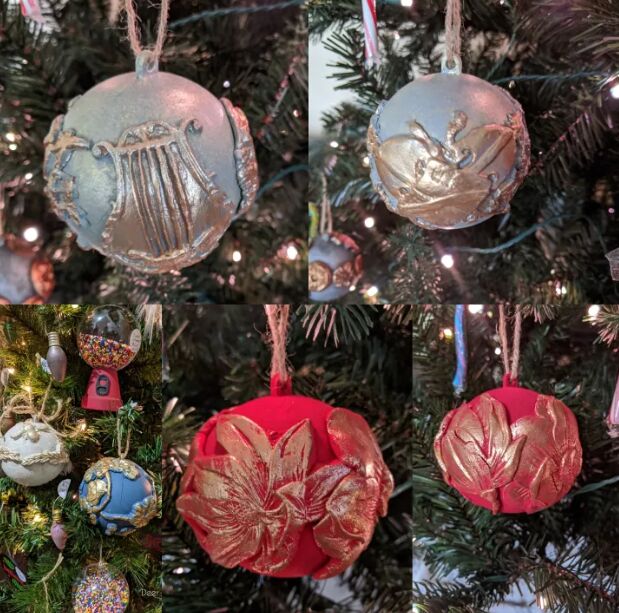 2. More paperclay applique ornaments
Deer Run Revamps also shows us how to use silicone molds and paper clay to fashion Christmas ornaments. Plastic ornaments serve as the canvas, receiving a coat of paint before paper clay appliques are applied, which are crafted from the molds.
Once dried, the paper clay molds are painted to match the base color of the ornament, and then enriched with metallic Frensheen pigment.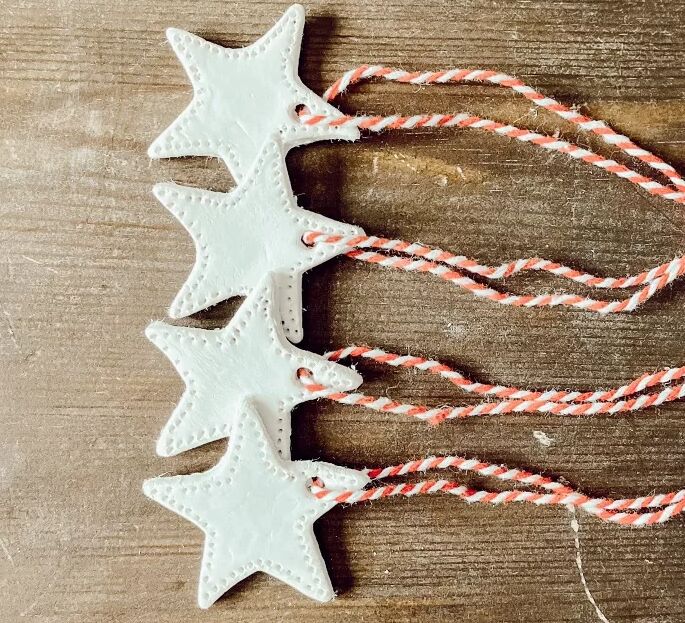 3. Air-dry clay ornaments
In Rachel | mapleandgrey's project, she guides us through crafting DIY clay Christmas ornaments using air-drying clay and a range of creative design methods. The process encompasses shaping, stamping, and delicately piercing holes for ribbons, while a cocktail stick adds intricate details.
Following this, the ornaments are left to dry, their edges smoothed for a flawless finish, before the final touch of attaching ribbons.
Not only are these ornaments visually appealing, but they also offer a budget-friendly and enjoyable way to enhance your holiday decor, and the craft is perfect for kids.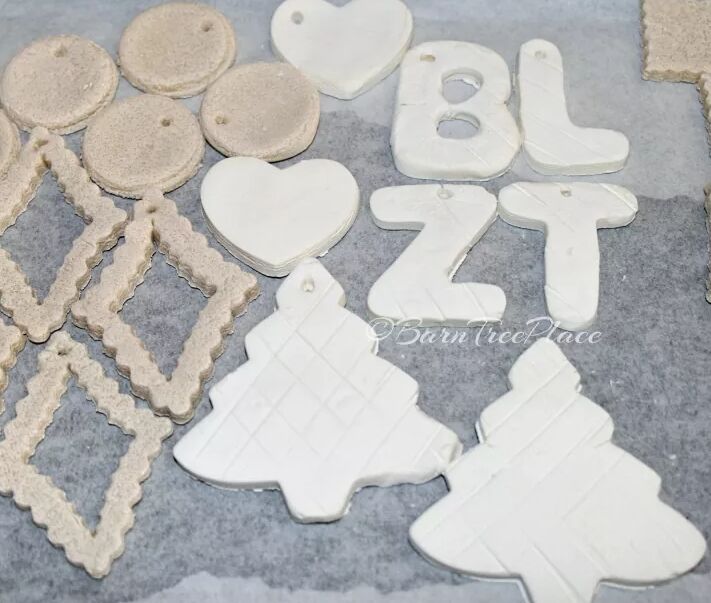 4. Salt dough and cornstarch clay ornaments
What about DIY clays? Well, this project by Barn Tree Place offers an easy activity for creating homemade ornaments, gift tags, or various shapes using either salt dough or cornstarch clay.
Salt dough provides a traditional look with a grainy texture, made from flour, salt, and water. Cornstarch clay, on the other hand, yields a smooth, white finish and is created by cooking a mixture of cornstarch, baking soda, and water on the stovetop.
Both materials can be shaped with cookie cutters or custom-made molds and can be textured with household items. This nostalgic project encourages children (and big kids!) to be creative and make heartfelt gifts, providing cherished memories for the holidays.
Clay Christmas ornaments
Will you be making any DIY Christmas ornaments this year? Whether you're a beginner or an experienced crafter, we hope you have a warm and creative holiday season! Happy crafting!
Enjoyed the project?
Published September 7th, 2023 9:49 AM
Popular Project Book
Popular DIY Questions