1.6K Views
5 Easy Paper Christmas Tree Crafts to Make This Season
September 23rd, 2023 6:14 AM
Want to make your home feel festive without spending too much money? These DIY paper Christmas tree projects are perfect! They're easy to do and use simple materials you probably already have.
You can turn things like cardboard tubes and old books into cute holiday decorations. Just follow the steps, and you'll have special trees to put on your mantel or table.
Let's have fun making these creative paper holiday crafts!
For even more ideas, see Hometalk's ultimate guide to DIY Christmas decor here.
Paper Christmas trees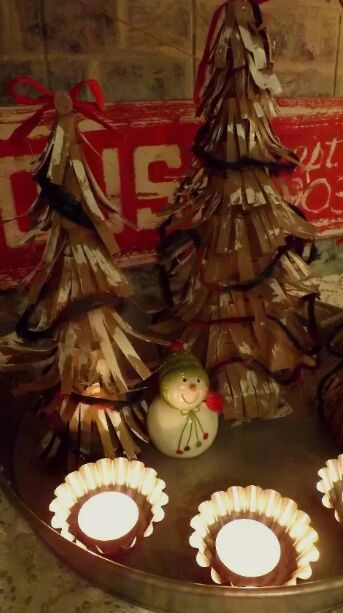 1. Brown paper bag Christmas trees
First up, this project by Lisa@ Sweet Tea N' Salty Air uses brown paper bags from the local grocery store to create shabby chic Christmas trees. You'll need 2-3 bags, hot glue, white paint, and decorations like ribbon.
Cut the bags to form tree shapes, then add paint and optional glitter for decoration. Finish by adding garland and display on a tray with tealights for a charming holiday touch.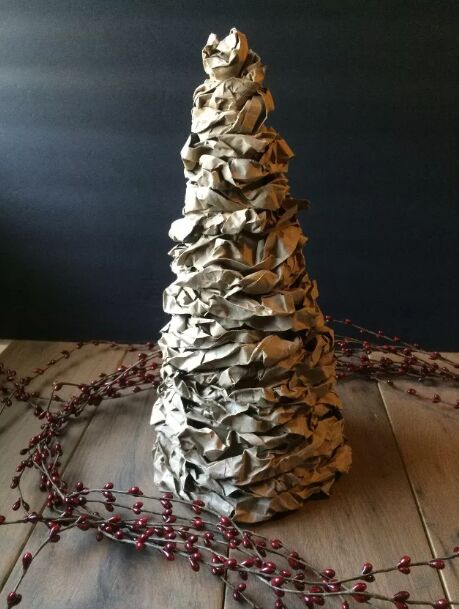 2. Grocery bag Christmas trees
Using a different technique, Dayna shows us how to create a rustic Christmas tree using recycled materials. Instead of buying a craft cone, use a cereal box and a paper bag. The tree, about 13 inches high, is perfect for a bookshelf or table display.
All you need are scissors, a cereal box, paper bags, and a hot glue gun. Follow simple steps to form cones, layer them, and cover them with twisted paper strips for a textured, rustic look. Once the holidays are over, you can recycle the tree.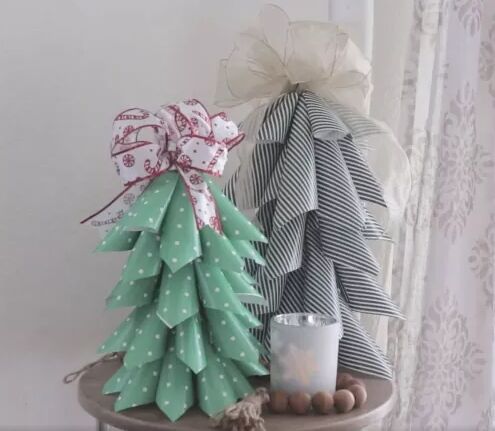 3. Wrapping paper Christmas trees
This project by Sarah Vanderkooy shows how to make Christmas trees using wrapping paper. You'll need cardboard tubes, wrapping paper, and some basic supplies.
Cut the tubes into different sizes to form the tree's layers. Then, create cones from squares of wrapping paper and assemble them onto the tubes. Finish by adding a festive bow on top.
These DIY trees can be customized with various colors and bows, making them a lovely decoration for the holiday season.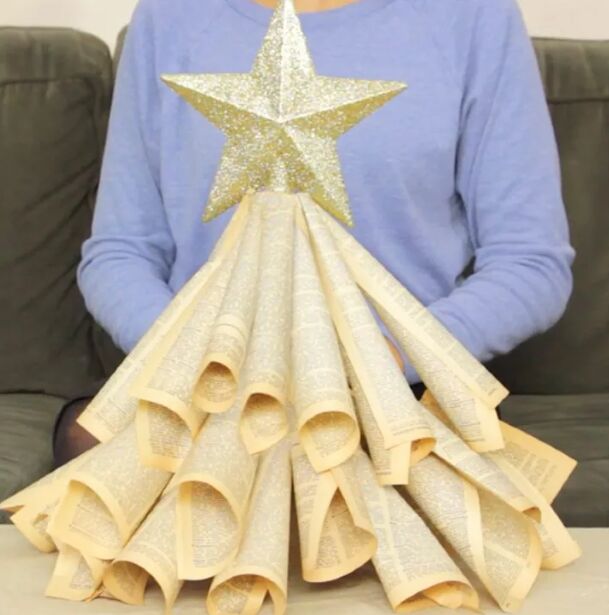 4. Book page Christmas tree
Next, this project by Shawna Bailey repurposes an old dictionary into a Christmas tree decoration using a similar technique. Gather supplies like book pages, a paper towel roll, hot glue, and a star topper.
Roll the pages into cones and secure them with glue, then attach them to the paper towel roll to create the tree shape. Add levels of cones for fullness and top it off with a star.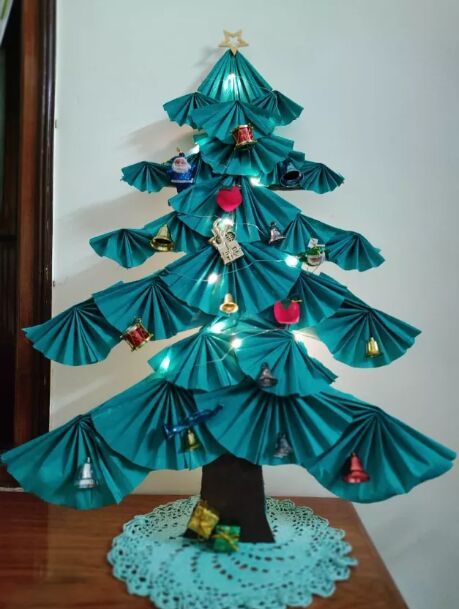 5. Paper fan Christmas tree
This DIY project by Deborah | upgardening involves making a budget-friendly DIY Christmas tree out of pleated paper fans. Start by drawing and cutting out a Christmas tree shape from cardboard. Cover it with green crepe paper, leaving the stem uncovered.
Make pleats with the paper and attach them to the tree. Gradually attach smaller pieces going upwards. Paint the stem brown and create a golden star for the top. Add fairy lights for a festive glow.
To enhance the decoration, consider adding tiny Christmas tree ornaments.
Paper Christmas trees
With these DIY paper Christmas tree projects, you've added a special touch to your holiday decor while keeping it budget-friendly.
Which of these paper Christmas trees caught your eye? Let us know in the comments below.
Enjoyed the project?
Published September 22nd, 2023 6:09 AM
Popular Project Book
Popular DIY Questions