1.3K Views
5 Cozy, Rustic & Easy-to-Make Burlap Craft Ideas for Fall
If you're a fall enthusiast looking to add a touch of rustic magic to your home, we've got some great burlap DIY projects just for you. From a beautiful cornucopia centerpiece that takes less than 20 minutes to make, to a unique square pool noodle wreath adorned with fall florals, these crafts are sure to bring a festive vibe to your fall decor.
Get ready to create a burlap ruffle wreath with added fullness, a cute scarecrow face wreath with burlap and felt, and an adorable fall gnome wreath using a grapevine cone. Let your creativity flow and embrace the spirit of autumn with these fun and easy burlap craft ideas!
Burlap craft ideas for fall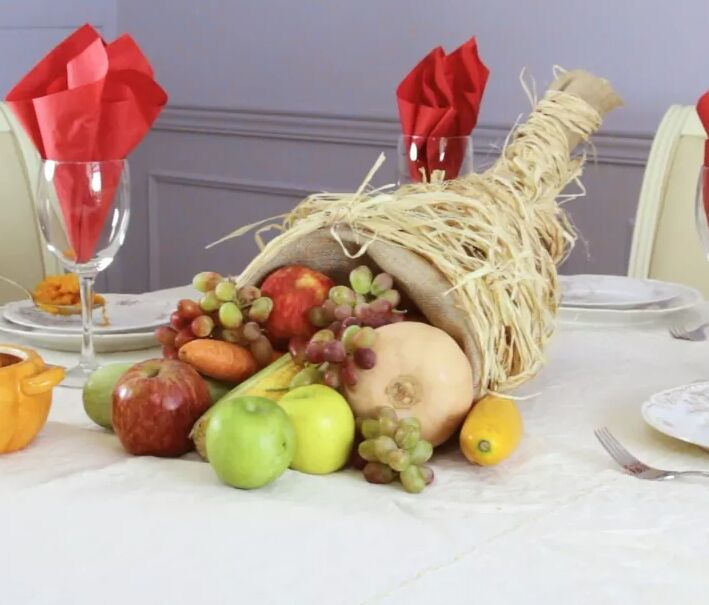 1. Fall cornucopia
Fall enthusiasts will love this quick and easy DIY project by Shawna Bailey for creating a beautiful fall cornucopia using chicken wire, burlap, and raffia. The instructions are simple, and it takes less than 20 minutes to complete.
The cornucopia can serve as a stunning centerpiece for fall and Thanksgiving gatherings, adding a festive touch to the celebrations. With its versatility, it can also be adapted for Halloween decorations, making it a perfect addition to fall decor enthusiasts' homes.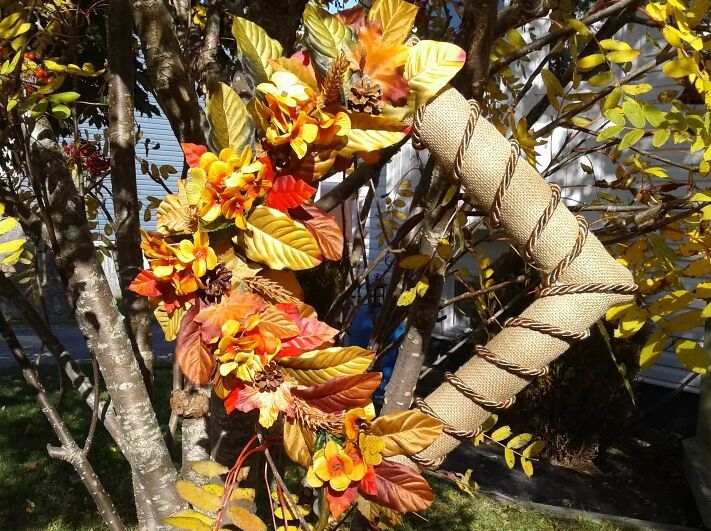 2. Square pool noodle wreath
This DIY project by Skilled Thrifty Creatives involves creating a unique fall wreath using a square wreath frame covered with burlap and adorned with various fall florals and accents. To add fullness to the wreath, a pool noodle is sliced in half and fitted inside the frame.
The burlap is wrapped around the frame, and the florals are added using hot glue. The finished wreath is a stunning and eye-catching fall decor piece that will look beautiful on any front door.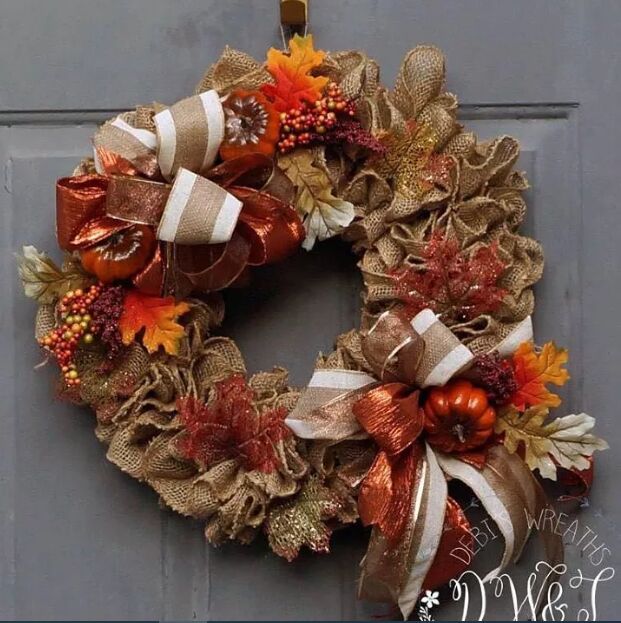 3. Burlap ruffle wreath
Next, we have another burlap wreath idea. This project by Debi's Wreaths and Things involves creating a burlap ruffle wreath with an added second row for fullness. You'll need a 14.5-inch frame, two rolls of 30-ft burlap, and about 4 zip ties.
The technique includes threading the burlap through the frame to create ruffles, and the second row is added for a fuller look. Add bows and embellishments, and your wreath is ready to hang.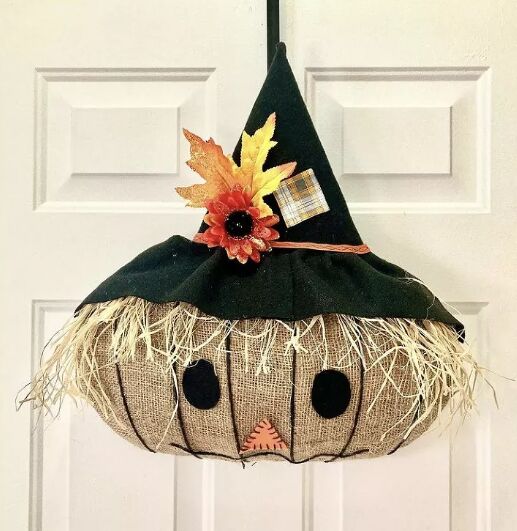 4. Scarecrow face wreath
Here's a cute fall twist on the traditional wreath! This project by The Crafty Pumpkins involves creating a scarecrow face wreath using a pumpkin wreath frame, burlap sack, black felt, orange felt, raffia, black twine, fall leaves, fall flower, fall ribbon, fall material, foam board, and a hot glue gun.
The burlap is cut and attached to the frame, and black twine is added to mimic pumpkin sections. A scarecrow hat is made from foam board and black felt, and raffia is used for the hair. The facial features are made with black and orange felt, and fall decorations are added to the hat. The final result is a cute and festive scarecrow face wreath.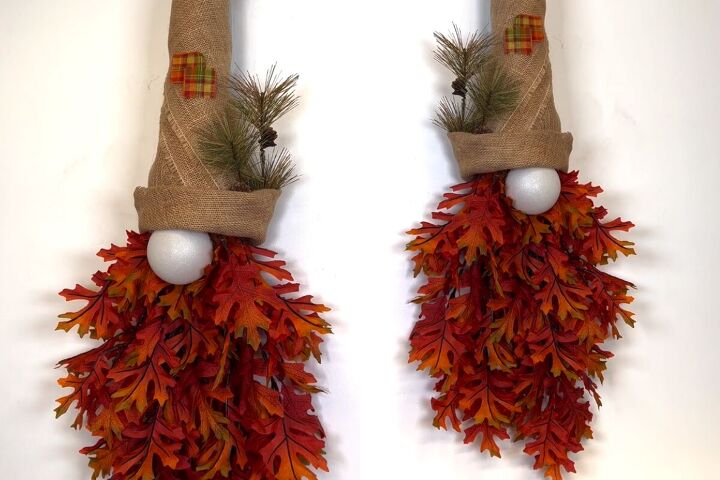 5. DIY fall gnome wreath
Finally, this DIY project by Nick Kreticos shows how to create an adorable fall gnome wreath using a grapevine cone, burlap, florist wire, faux fall leaves, greenery, ribbon, an ornament, and a pipe cleaner. The burlap is wrapped around the cone and secured with wire and hot glue. The gnome's hat is shaped and secured with wire and hot glue.
Faux fall leaves are trimmed and glued inside the hat, along with greenery and ribbon patches. An iridescent white ornament serves as the gnome's nose. Finally, a pipe cleaner is attached to create a hanger. The finished fall gnome wreath is charming and can be customized for different seasons.
Burlap craft ideas for fall
We hope you've enjoyed this collection of burlap craft ideas for fall and that they inspire you to create something special for the season. Which of these projects was your favorite? Let us know in the comments below.
Enjoyed the project?
Published August 2nd, 2023 11:09 AM