1.2K Views
5 DIY Fall Candle Holders That Celebrate the Warmth of the Season
Welcome to a collection of our favorite DIY fall candle holder projects! In this roundup, we have gathered five creative and easy ways to display candles in your home this season. So, roll up your sleeves, and let's start creating custom candle holders that will add warmth and beauty to your space this fall.
Table of contents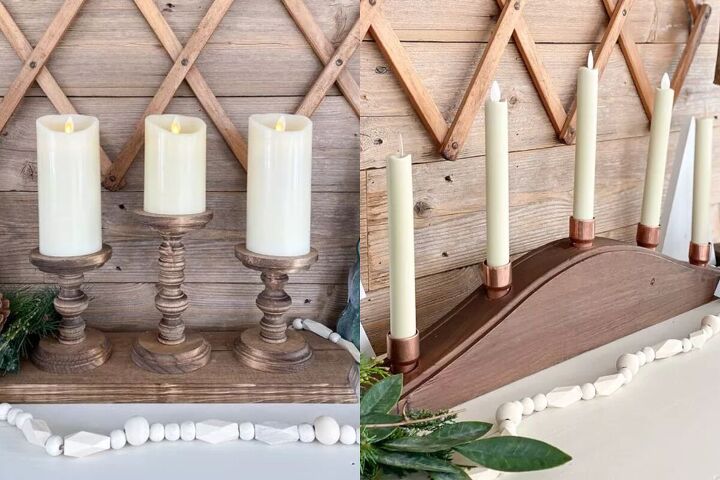 1. DIY candle holders two ways
In these DIY candle holder projects, Lindsay Eidahl shares two easy and creative ways to display their flameless candles.
The first project involves crafting a beautiful tapered candle holder using a wood piece and copper pipe pieces. The second project features a stunning pillar candle holder made from wood plaques and craft wood candlestick holders.
Both projects are simple to complete and provide an elegant and worry-free way to showcase flameless candles in the home. So, get inspired and start creating your own custom candleholders to add a touch of warmth and beauty to your space!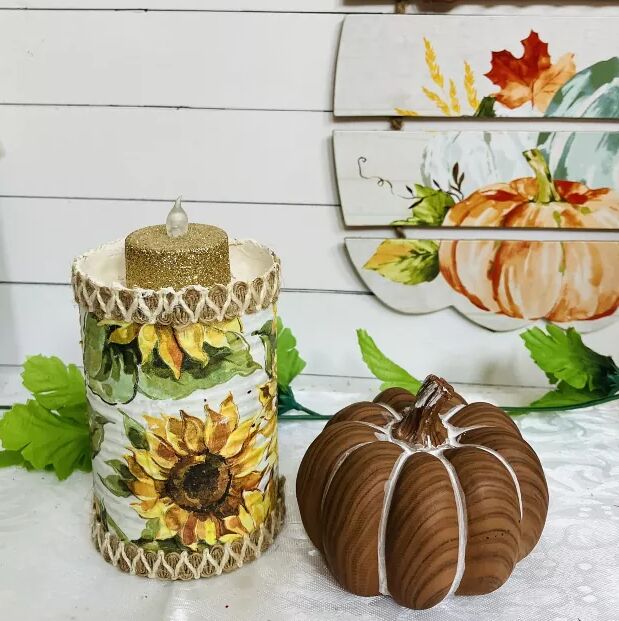 2. Tin can candle holder
In this DIY project, Sun's Arts shares how to make a charming sunflower-print tin can candle holder using Dollar Tree items. The process involves cleaning and painting a tin can, adhering a sunflower-printed napkin with Mod Podge, stuffing the can with plastic shopping bags to prevent landfill, and decorating it with jute ribbon.
The top is sealed with a mixture of caulk, white glue, and spackling, and the final touch is adding an electric votive candle. This upcycled candle holder not only adds a lovely farmhouse touch to home decor but also promotes eco-friendly practices by reusing materials.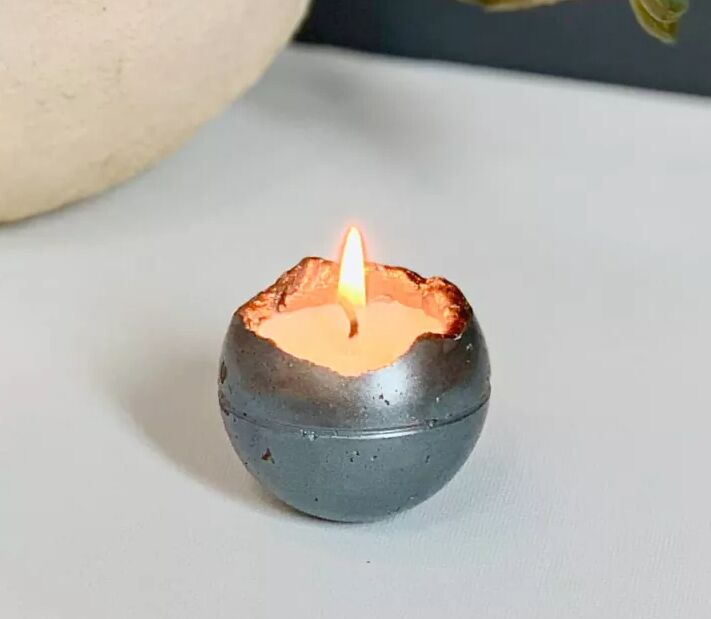 3. Concrete ball candle holders
Next, up, Artsy Pretty Plants shows how to create stunning concrete ball candles using upcycled and Dollar Tree items. The process involves cutting the tops off plastic bouncy balls, mixing cement and casting the ball, demolding the candle from the plastic mold, painting the concrete candle vessel, and pouring melted wax inside.
The result is a gorgeous and functional candle that can also be used as a candle holder by omitting the wax. This simple and affordable project is perfect for creating personalized gifts or adding a stylish touch to home decor.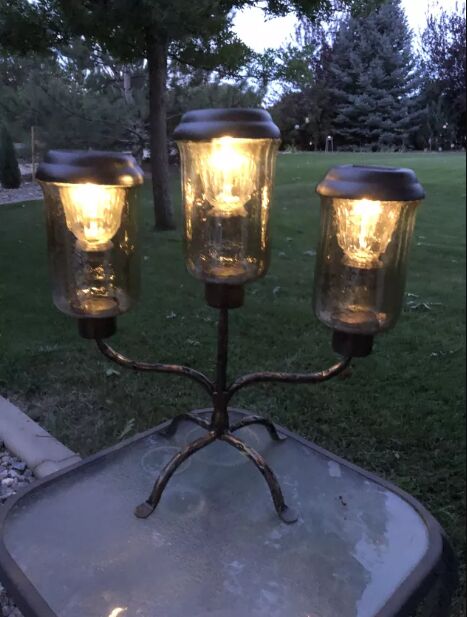 4. Candle holders to solar lights
In this project, Chas' Crazy Creations upcycles various candle holders into solar light creations. Using Folk Art Treasure Gold and Copper paints, she transforms the candle holders into unique pieces. By attaching solar lights to the holders, she creates beautiful outdoor lighting options for a front porch or back patio.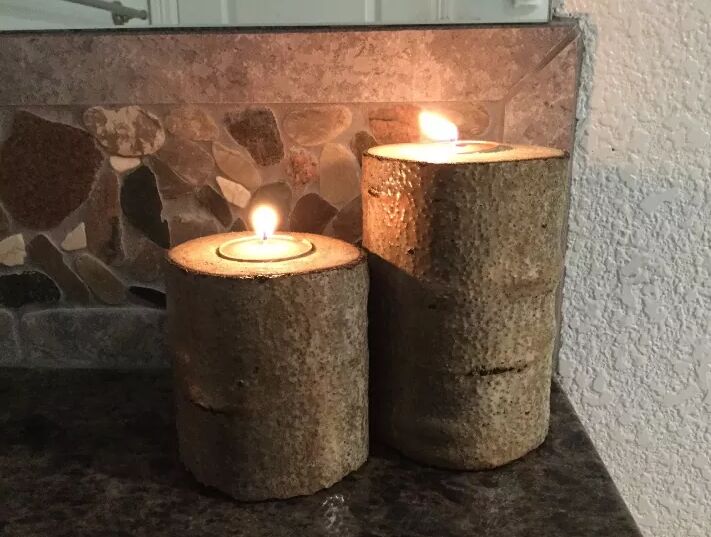 5. DIY candle holders made from branches
Chas also has another great candle holder idea. In this DIY project, she repurposes branches from a recently cut-down aspen tree to create rustic tree branch candle holders.
She saws the branches to the desired size, sands them, and seals them with Polycrylic to prevent splitting and cracking. Using a spade drill bit, she creates indents for tealight candles. These rustic candle holders can also be given as thoughtful gifts.
DIY fall candle holders
We hope you've enjoyed exploring these creative DIY fall candle holder projects and feel inspired to bring a touch of coziness into your living spaces this season. Get creative, get crafting, and let the warm glow of candlelight illuminate your home in style.
Let us know which of these candle holder ideas were your favorites in the comments below.
Enjoyed the project?
Published July 21st, 2023 9:58 AM