1.5K Views
12 Impressive DIY Wood Decor Projects to Save For Fall
Welcome to a collection of DIY wood decor projects for fall that will add warmth and charm to your home! From rustic wood-slice pumpkins to whimsical candy corn garlands, these fall crafts are perfect for the autumn season. Learn how to make tree branch candle holders, wood block pumpkins, and more, all without breaking the bank.
So, gather your materials, roll up your sleeves, and let's dive into the world of DIY fall crafts using wood!
DIY wood decor projects for fall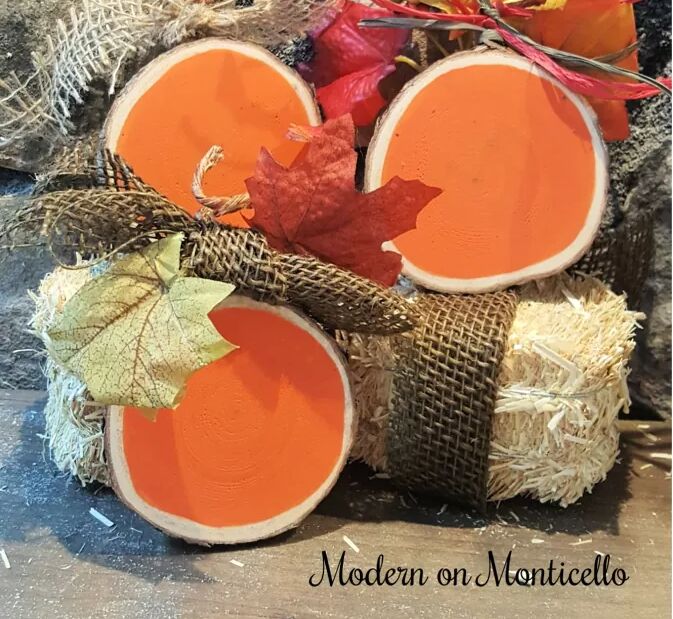 1. Wood-slice pumpkins
This project by Donna Powell involves using natural wood slices to create rustic pumpkins for craft projects. The wood slices are cured and dried out to prepare them for crafting.
To do this, the wood slices are heated in the oven at 200 degrees for 30 minutes on each side, then allowed to cool before use. To make the pumpkins, the center of the wood slices is painted orange, and decorative fall details like twine, burlap, faux fall leaves, and raffia ribbon are added using a hot glue gun.
The pumpkins can be displayed as decorations and thicker wood slices can be used to make them stand on their own or placed on a wreath.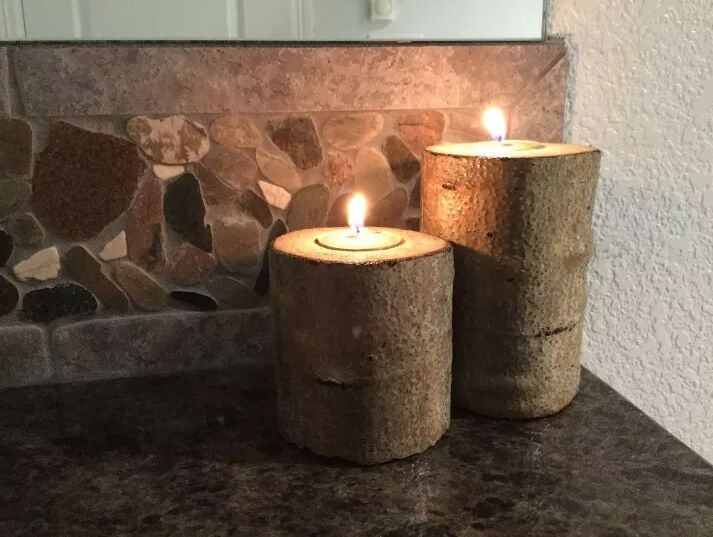 2. Tree branch candle holders
This DIY project by Chas' Crazy Creations involves making tree branch candle holders as a cost-effective alternative to store-bought ones. After cutting and sanding the branches to size, they are sealed with Polycrylic to prevent splitting and cracking.
Indents are made for the candles using a spade drill bit, and both tealight candles and battery-operated ones are tested for fit. The finished candle holders are ready to be placed and used as desired.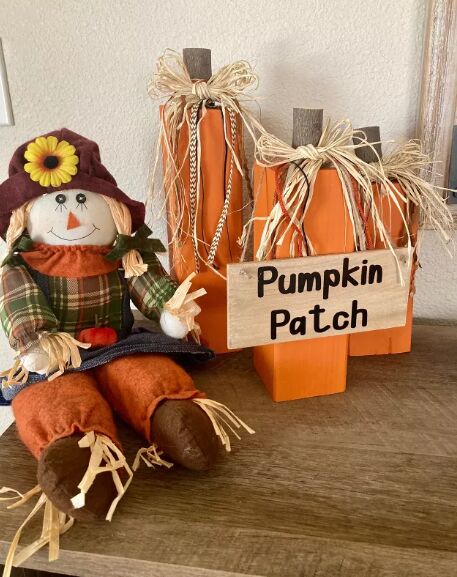 3. Wood block pumpkins
This project by The Crafty Pumpkins involves creating a tabletop pumpkin patch using wooden blocks. Different sizes of 4x4 pieces are cut and painted with orange paint to resemble pumpkins.
A small wooden sign is prepared, and a pumpkin patch design is added using a Cricut machine or other methods. Twine is attached to the sign for hanging, and tree stumps are used as stems, glued to the pumpkins. Fall ribbons and raffia bows are added for decorative details, resulting in a cute and inexpensive fall-themed craft.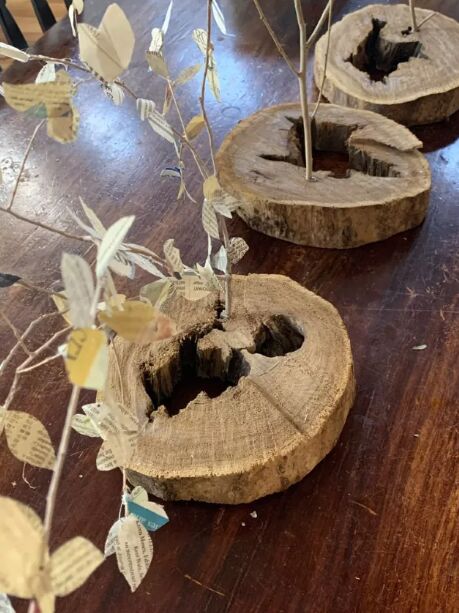 4. Tree round centerpiece
Next, Doodle T and Me! shows us how to create a stunning and free fall table centerpiece using tree rounds, branches, and newspaper leaves. Gather rugged and rustic tree rounds from a trimmed tree and tan newspaper to make leaves. Glue the branches to the rounds and attach the leaves to represent the phases of fall.
Set the table with rustic and elegant elements, and enjoy the festive and budget-friendly fall decor!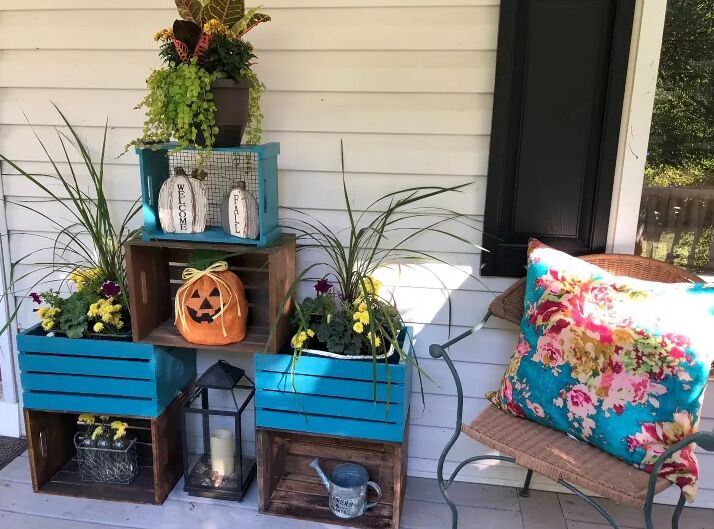 5. Wooden crate fall planters
This project by Stacy Davis involves refreshing the front door area for fall using wooden crates as planters. By repurposing items already owned, the creator spent only $18 on plants and $5 on spray paint.
The process involved selecting a variety of plants and arranging them in different containers, including stacked crates, to create a colorful and happy fall planter display. The final result is a charming and budget-friendly autumn porch refresh.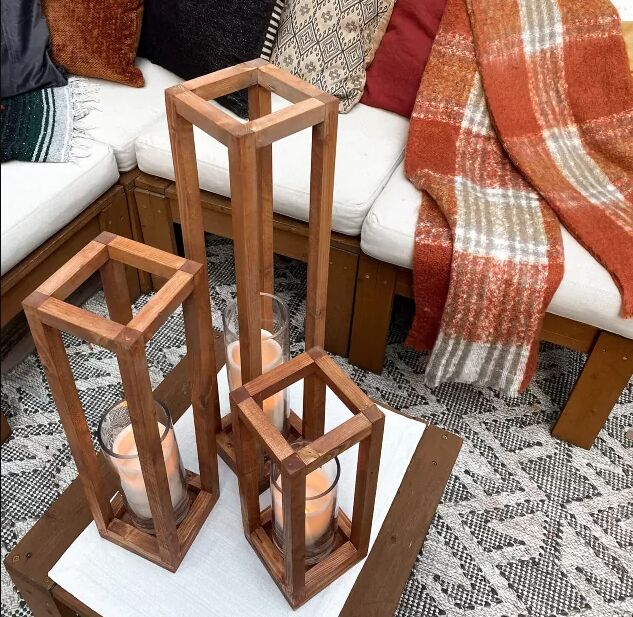 6. Scrap wood lanterns
Here's how to create DIY scrap wood lanterns for fall front porch decor on a budget. Following these instructions by Morgan Nelson, use scrap wood like 1x4s and 1x6s, cut to various heights, and assemble them into rectangular frames. Sand and stain the lanterns to achieve a rustic outdoor look.
Once assembled and sealed, place a hurricane vase and candle inside for an attractive and versatile decoration for indoor or outdoor use.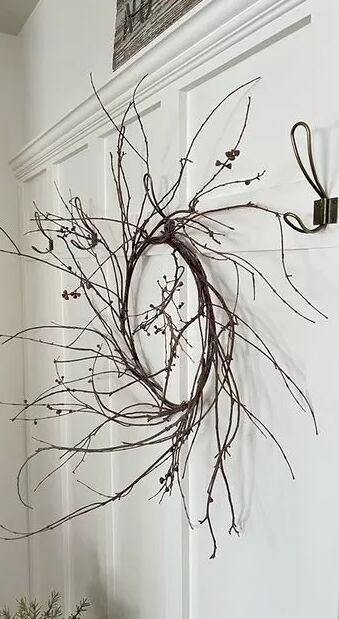 7. Twig wreath
Interior Redoux demonstrates how to create a simple and versatile twig wreath for your fall and year-round decor. Gather 14-20 inch long twigs or small branches from your yard or neighborhood, and use a 12-inch dark metal or wood ring as the form. Wire small bunches of twigs to the ring and hot glue the twigs in place to secure them.
The twig wreath can be customized for various seasons by adding different elements like paper hearts for Valentine's Day, blossoms for Spring, pheasant feathers for Fall, and red or white berries for Christmas.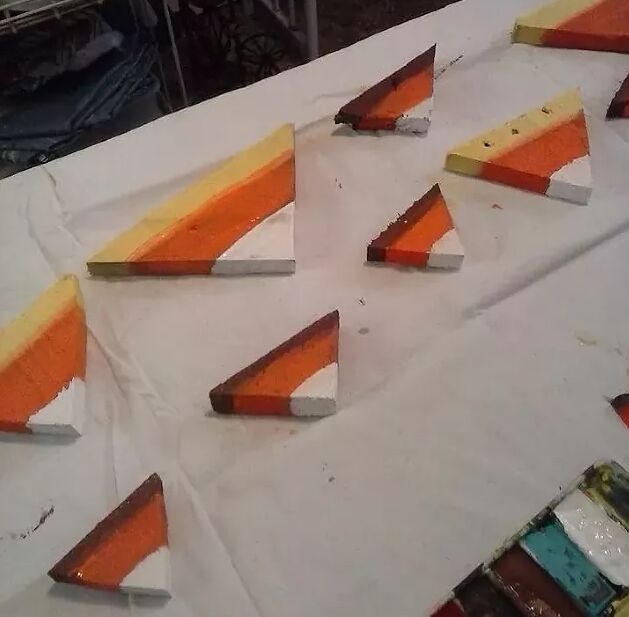 8. Wood scrap candy corn garland
This project by Melly involves creating a bright and whimsical candy corn garland for the front door using leftover wood scraps. The triangles leftover from making barn wood pumpkins were painted in candy corn colors and adorned with gold glitter and copper sheen glaze.
Small holes were drilled in the triangles to wire them together into a string. Fall leaves and ribbons were added to complete the garland, making it a perfect decoration to welcome the fall season.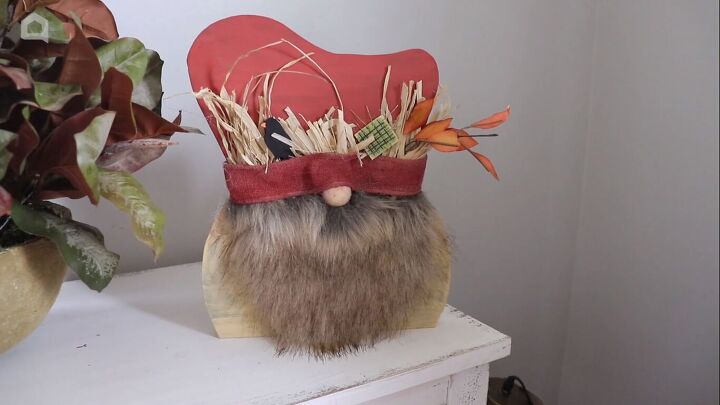 9. DIY fall gnome
Next, Holly Grace shows us how to create charming DIY fall gnome decor using leftover wood scraps. Follow the step-by-step process to cut and sand the wood, paint it in fall colors, add rustic touches, and create a patch for the hat.
Attach the wooden pieces together, add fur for the beard, and decorate the hat with ribbons, raffia, and a wooden crow. The customizable gnome will bring warmth and smiles to your fall decor.
10. DIY candleholders
Lindsay Eidahl shares how to create two DIY candleholders for Luminara flameless candles. The first project uses copper pipe pieces and a wood base to create a holder for tapered candles. The second project uses wood rounds and candlestick holders to make a holder for pillar candles.
Both candleholders are easy to make and add a touch of "bling" and rustic charm to the flameless candles. The result is beautiful candle decor without the worry of real flames.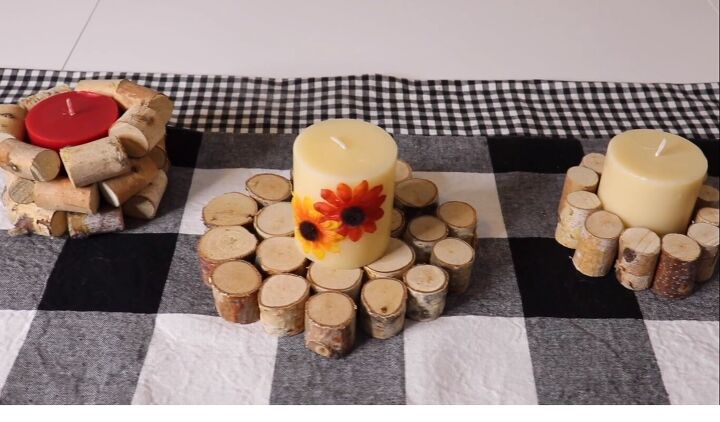 11. DIY fall candle crafts
This project by Melanie Czoka shows three ways to create DIY fall candles for a tablescape. The first method involves gluing wood pieces around the candle to create a base. The second idea is to deconstruct fall faux flowers, glue the petals flat to the candle, and apply Mod Podge over them. The third approach involves gluing wood pieces together to make a stand for the candles. These fall candle crafts are simple and budget-friendly.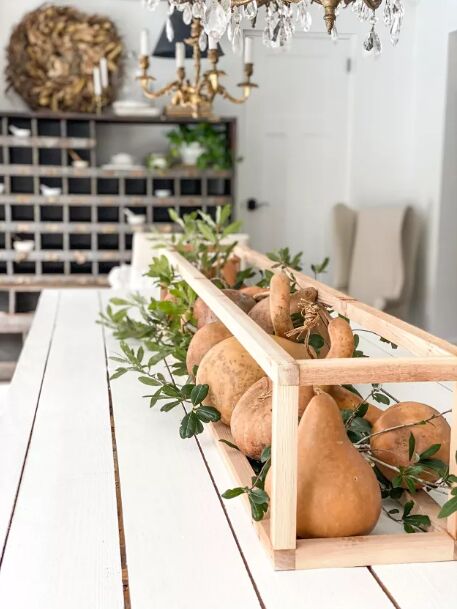 12. Wood frame centerpiece
This DIY project by Robyn Huff involves creating a versatile wood frame table centerpiece that can be used for various seasons and events. The centerpiece is made using wood pieces glued together to form a rectangular frame.
The size and scale of the centerpiece are customizable, making it suitable for different table lengths. It can be decorated with candles, candlesticks, jars, bottles of flowers, or seasonal items like pumpkins or Christmas trees, making it a beautiful statement piece for any occasion.
DIY wood decor for fall
With these DIY wood crafts, your home will be filled with the spirit of autumn, making it a welcoming and beautiful place for family and friends. Let your imagination run wild and enjoy creating these charming fall decorations. Which of these projects will you start crafting first? Let us know in the comments below.
Enjoyed the project?
Published August 2nd, 2023 8:09 AM
Popular Project Book
Popular DIY Questions