1.2K Views
5 DIY Fall Planter Ideas For Your Porch, Garden & Dining Table
Looking to add a touch of creativity to your home decor this fall? Look no further! In this article, we bring you five fantastic DIY planter projects that will transform ordinary items into eye-catching displays for your front porch, garden, or dining table.
From repurposing rainboots and candy buckets to creating rustic wine barrel and cake lid planters, these easy and budget-friendly fall decor tutorials will inspire you to showcase your favorite seasonal flowers in style. Get ready to add a unique and delightful touch to your home with these DIY fall planters!
DIY fall planter ideas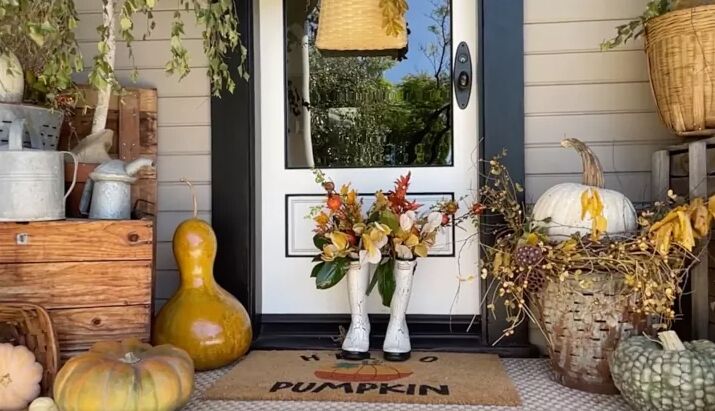 1. Rainboot planter
In this DIY rainboot planter tutorial by W M Design House, you'll learn how to repurpose your old rainboots into stunning fall-inspired flower displays. With easy-to-follow steps, you can transform your rainboots into eye-catching planters suitable for both indoor and outdoor use. From applying tape and crackle medium to painting and adding protective coats, the process is straightforward and enjoyable.
Once completed, you can create various floral arrangements to suit different seasons and occasions, adding a unique and charming touch to your home decor. Get creative and showcase your beautiful rainboot planters on your front porch, dining table as a fall-inspired centerpiece, or anywhere you desire!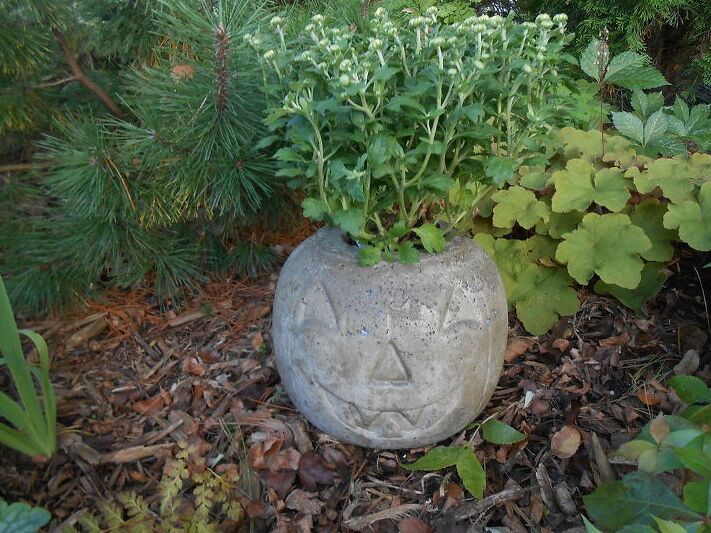 2. DIY concrete pumpkin planter
In this easy and cheap DIY concrete pumpkin planter tutorial by Rhonda B, you'll learn how to transform plastic candy buckets into stylish and durable planters. By using a concrete mix and simple tools, you can create unique pumpkin-shaped planters to decorate your garden or front steps.
The step-by-step guide covers creating a reusable mold, mixing and applying the concrete, and unmolding the finished planters. Once cured, you can paint or seal the planters according to your preferences, adding a personal touch to your garden decor.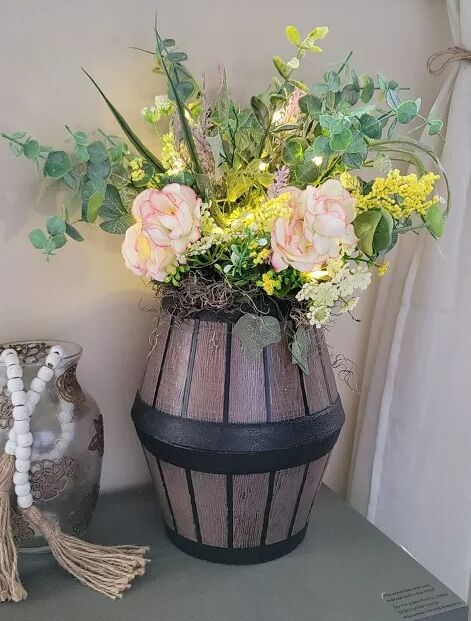 3. DIY wine barrel planter
Next, Gleespen Designs shows us how to create a charming DIY wine barrel planter using Dollar Tree half-barrel flower pots. Cut a hole in one pot, add floral foam to hold the flowers upright, and stack the pots to form the barrel shape. Customize the planter by adding florals, greenery, Spanish moss, and fairy lights.
The end result is a beautiful centerpiece that can be used for fall home decor or as a unique touch at a rustic wedding. The project is easy, budget-friendly, and sure to impress your guests.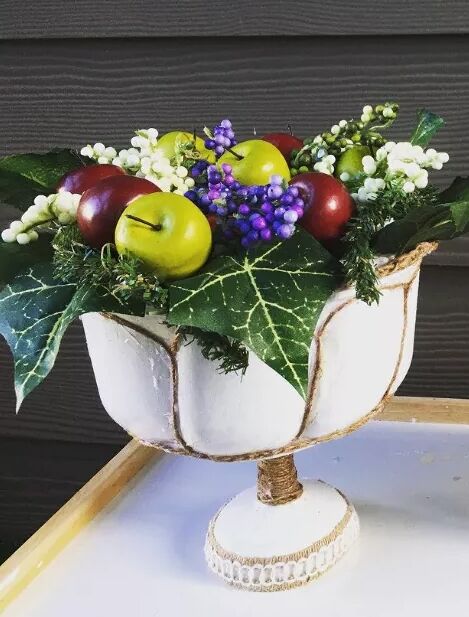 4. DIY fall harvest planter
Create a beautiful DIY fall harvest planter using an upcycled cake lid, Dollar Tree items, and these instructions by Sun's Art. Paint the lid and a plastic champagne glass, then decorate with jute twine and burlap ribbon.
Assemble the planter by attaching the champagne glass to the lid, creating a rustic farmhouse-style piece. It's an easy and eco-friendly project that can be used as home decor for any season.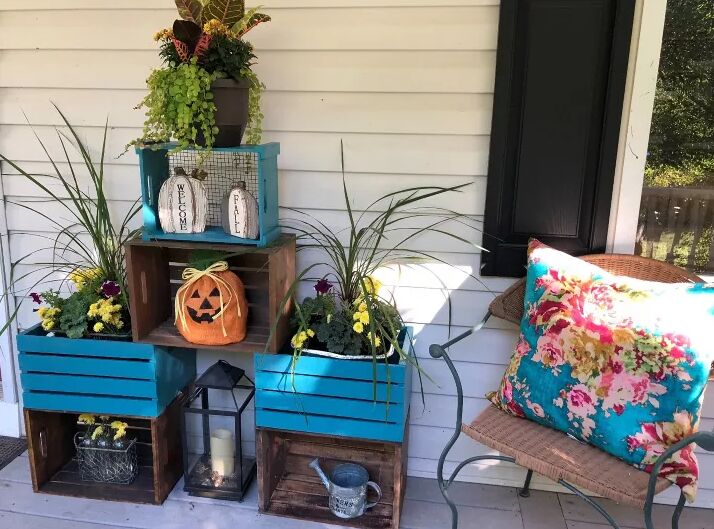 5. Wooden crate fall planters
Using wooden crates to make cute planters, Stacy Davis refreshes her front door area for fall without spending much money. She visits the garden center clearance area to find "Thriller", "Filler", and "Spiller" plants for the planter design.
After trying different containers and plants, she decides to make a taller arrangement using more crates. Stacy uses spray paint to give the crates a fresh look and create a colorful and happy display for their front door area.
DIY fall planter ideas
With these DIY planter projects, you can unleash your creativity and bring a touch of autumn charm to your home decor. So, gather your materials, unleash your creativity, and enjoy the process of crafting beautiful and personalized fall planters.
Which was your favorite project? Let us know in the comments below.
Enjoyed the project?
Published July 20th, 2023 7:21 AM