767 Views
6 Sweet Nutcracker Crafts You Can Make For the Holidays
October 21st, 2023 3:46 PM
Nutcrackers are iconic figures in festive decor. In this roundup, we'll explore a range of nutcracker crafts, from creative painting ideas to life-size DIY nutcracker soldiers that can stand guard over your Christmas tree.
Whether you're new to crafting or already love it, these nutcracker projects will make your home feel extra special for Christmas. Let's get started!
For even more ideas, see Hometalk's ultimate guide to DIY Christmas decor here.
Nutcracker crafts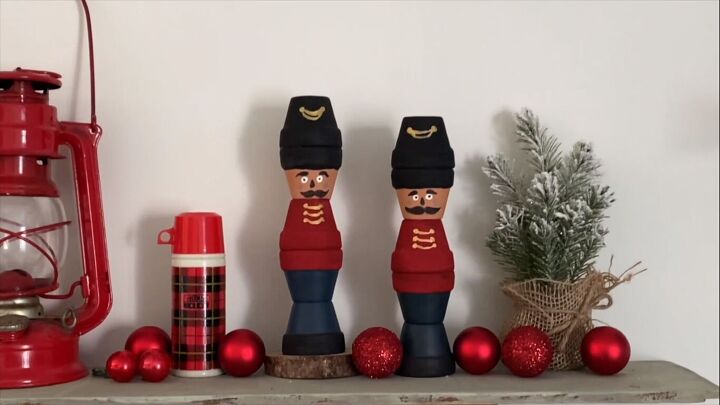 1. Terracotta pot nutcrackers
This project by Lisa from Recreated Designs transforms mini terracotta pots into cute nutcracker decorations using paint and creativity.
After painting the pots in festive colors, we add details like buttons and faces. Then, we glue them together to create cute nutcracker figures.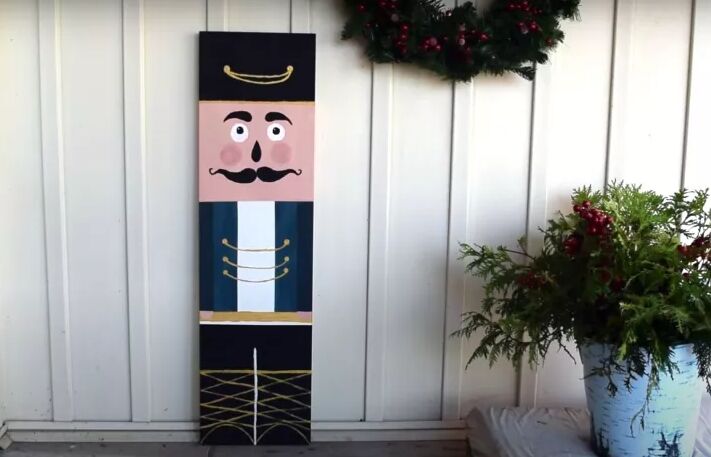 2. Giant nutcracker
Recreated Designs also has another nutcracker craft to share, but this one is on a much larger scale! This time, Lisa guides you in creating an oversized nutcracker decoration using scrap wood, paint, and rose gold wax.
First, find a suitable board, like an old shelving piece, for the base. Then, divide the board into thirds and mark areas for the nutcracker's features. Paint each section accordingly, from the black bottom to the peach-colored face.
Add intricate details using gold paint, including outlining boots, painting a belt, and adding buttons and chains. Finish by sketching and painting facial features, then applying rose gold wax for a festive touch.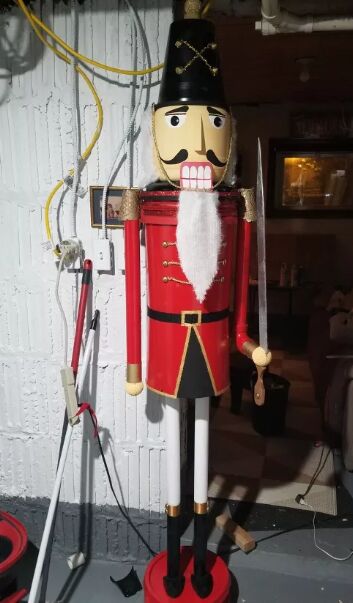 3. Bucket and pipe nutcracker
For another oversized nutcracker craft, this project by Claudia Modi involves creating a large nutcracker using old buckets and pipes. The buckets were repurposed after being leftover from an asphalt coating project.
The pipes, originally part of an old soccer net, were used for the arms and legs. After painting the pieces, they were assembled using screws.
The face was crafted with a wooden nose and stickers for the eyes, with additional details painted on. Wooden feet were added, followed by decorative elements like gold tape and painted stones.
The nutcracker was completed with a hairpiece from a Halloween spider net and a beard from a winter hat. The sword was fashioned from painted wood, and the hands were made from Styrofoam balls.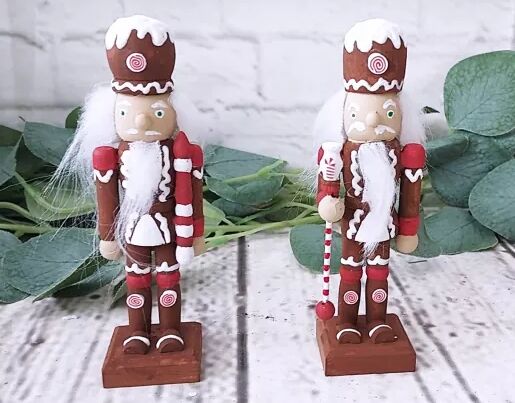 4. Gingerbread nutcracker
This DIY project by Kiki DiY's shows how to paint a nutcracker to look like gingerbread.
Start by painting the wooden nutcrackers cinnamon brown for a gingerbread look. Use tan paint for faces and hands, then add red accents for cuffs and details. White paint creates shirt triangles, eyes, mustaches, and more. Add green paint for pupils.
Attach faux fur for hair and beards. Finally, use puffy paint for gingerbread-like details and peppermint sprinkles.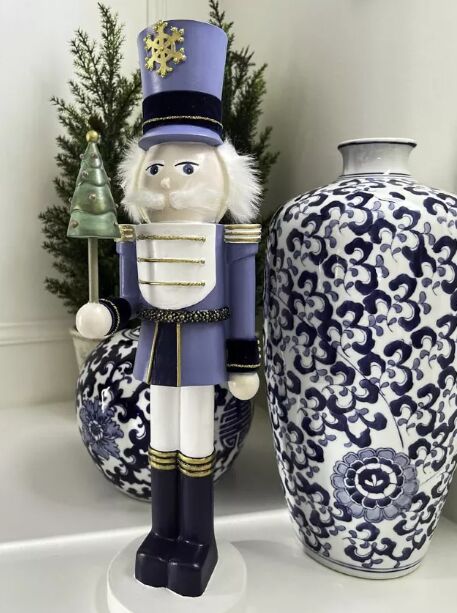 5. How to paint a nutcracker
For another nutcracker painting idea, this project demonstrates how to transform a plain white nutcracker into a stylish decor piece that matches your color scheme. The nutcracker is painted using shades of blue, white, and green, reflecting the home's palette.
Details like the skin tone, uniform, boots, and belt are carefully painted. Faux fur, blue velvet ribbon, and gold yarn add texture and trim. Gilding wax enhances small features, while golden dots and buttons provide charming finishing touches.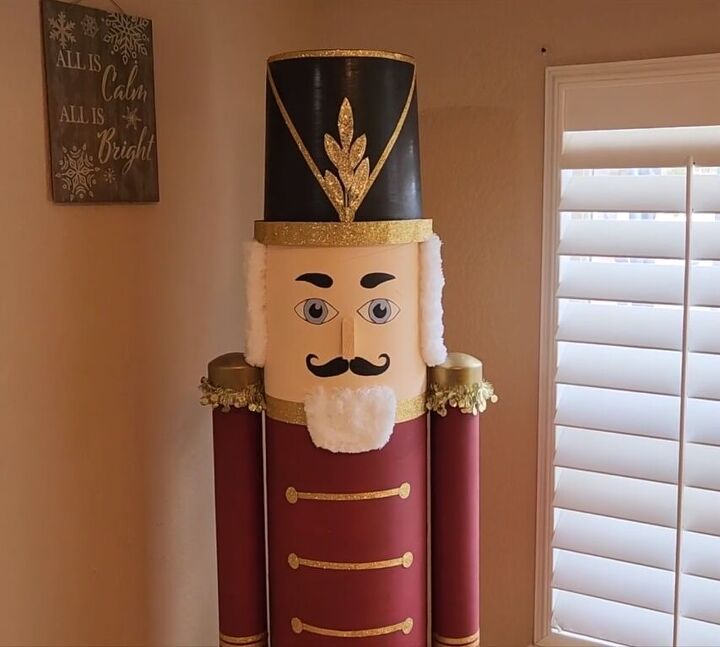 6. Life-sized nutcracker
Leaving the large to last, this DIY project by Mitch Couch guides you through creating a life-sized nutcracker to add a festive touch to your Christmas decor.
You'll start with a 12-inch concrete form tube for the base. After attaching the legs and body, you'll prime the nutcracker for paint. The helmet is crafted using a painted bucket with gold trim.
Painting details like the head, arms, and boots follows. Gold trim, buttons, and garland add intricate touches. The face is carefully detailed with a nose, whiskers, and captivating eyes.
---
Nutcracker crafts
We hope this has helped you discover fun ways to make nutcracker crafts. Let us know your favorite DIY nutcracker projects in the comments below.
Enjoyed the project?
Published October 20th, 2023 10:11 AM
Popular Project Book
Popular DIY Questions