961 Views
9 DIY Christmas Light Ideas to Brighten Up Your Holiday Decor
August 27th, 2023 10:03 AM
Brighten up your holiday decorations with these DIY Christmas light ideas.
Learn how to craft Santa Claus string lights, icy light towers, personalized snowman canvases, frame-backed string light art, light-up photo Christmas stockings, giant sparkle balls, resilient lighted Christmas boxes, and a stunning Christmas light archway!
These step-by-step, budget-friendly projects are sure to add a festive and magical touch to your home and make your holiday season truly memorable.
DIY Christmas light ideas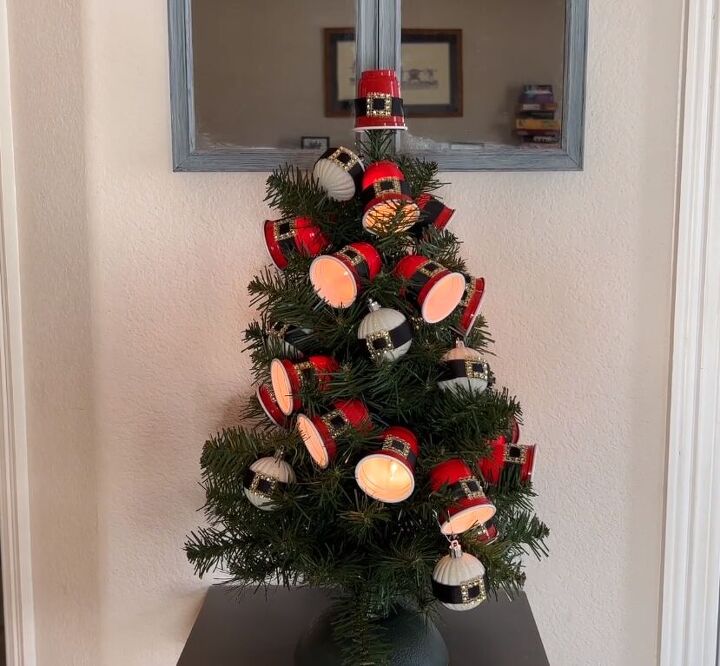 1. Santa Claus string lights
Learn how to create festive Santa Claus string lights as well as matching belt buckle ornaments with this easy DIY guide by Chas' Crazy Creations. For the Santa string lights, use mini red solo cups adorned with diamond adhesive belt buckles, and push Christmas lights through X-shaped openings at the cups' bottoms.
Create matching Santa belt buckle ornaments by wrapping white Christmas balls with black ribbon, adding diamond adhesive belt buckles, and gluing them onto the balls. Both projects bring a jolly touch to your holiday décor and can be hung on your Christmas tree for a cheerful and magical atmosphere.
2. Icy light towers
Next, Chloe Crabtree shows us how to create sparkling light-up decorations for your front porch this holiday season with Dollar Tree "crystal" bowls. These enchanting ornaments bring a winter glimmer to your entryway, radiating a festive ambiance all winter long.
Using larger ornate bowls and smaller simple design bowls, stack them with battery-operated lights between each layer to craft these unique and elegant topiary ornaments. A dollar store tray can serve as the base to hold the battery packs, and you'll melt holes in the bowls' bottoms to weave the lights through.
Secure the bowls with adhesive, alternating styles, and top it off with a candy dish lid adorned with lights. Enjoy the icy charm of these winter-themed ornaments throughout the season.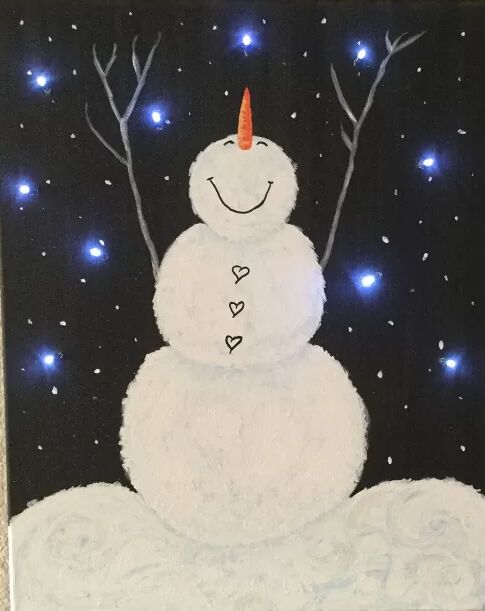 3. Light-up snowman canvas
Back to Chas' Crazy Creations, and this time she's sharing how to create light-up canvas art for your kids (or big kids) this Christmas.
Paint a canvas or print out images on paper using a laser printer, cut them out, and Mod-Podge them onto the canvas. Once the images are secured, apply Mod Podge over the entire canvas and let it dry.
Plan the placement of battery-operated lights on the front of the canvas, poke holes through with an ice pick, and secure the lights on the back of the frame. This personalized and illuminated artwork adds a touch of magic to your holiday decorations, and would also make for a great DIY Christmas gift for a loved one.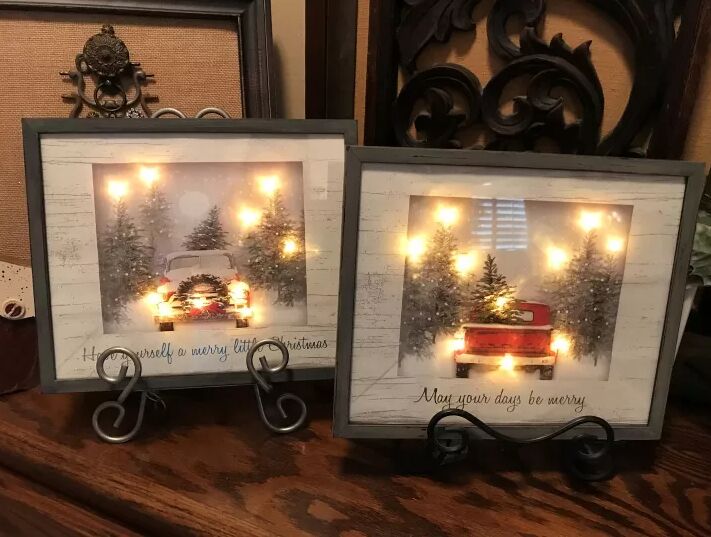 4. String light art
In a similar vein, Shelly L Nemeth demonstrates how to create your own DIY string light art with these simple steps.
Begin by preparing an 8x10 frame: remove the glass, spray paint the frame black, and optionally dry brush with gray paint for a shabby look. Cut out an image of your choice (such as a bag or card) to fit the glass and tape LED lights onto the back of the image, focusing on highlighted areas. Ensure the battery pack is positioned at the bottom of the frame.
Once satisfied, place the glass back into the frame with the taped lights, and your illuminated artwork is ready to enjoy. Gather supplies including a frame, LED lights, batteries, tape, razor, image, paint, and sandpaper if desired. This creative project can be personalized with various images and enjoyed during the holiday season.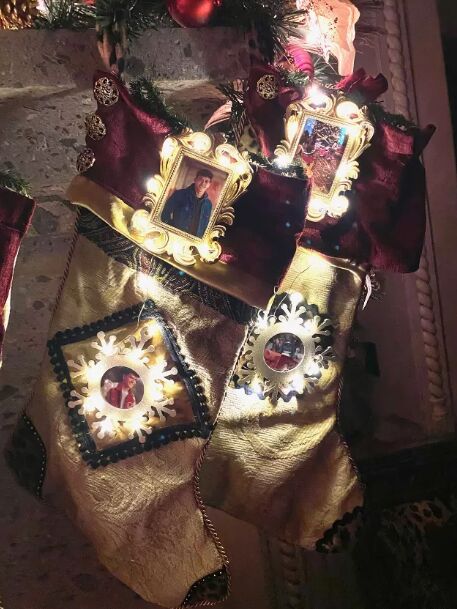 5. Light-up photo Christmas stockings
In this DIY project, Eden | crowsfeetinheels adds a personal touch to Christmas stockings by adding photos and lights to make the mantel shine with memories.
Whether creating from scratch or enhancing existing stockings, this project is cost-effective and creative. Using leftover fabric scraps, holiday ribbons, and embellishments, along with photo frames and mini battery lights, you can customize stockings for under $5 each.
Design unique stockings by involving your family in choosing fabrics and trims. Incorporate plastic place card holders as frames for photos, secured with fishing line, and use photo wood snowflakes as additional photo holders. Conceal battery packs of fairy lights within the stockings for a luminous effect.
This project adds a heartwarming and personalized touch to your holiday decor.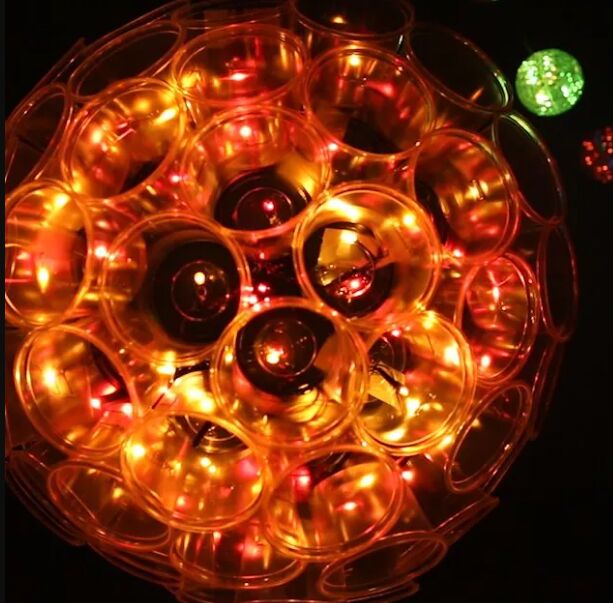 6. Giant sparkle balls
Shawna Bailey crafts giant sparkle balls using simple materials like plastic cups and fairy lights. This impactful project involves drilling holes in mini plastic cups to accommodate the lights, then stapling the cups together to form two halves of a ball.
Once the structure is complete, thread the fairy lights through the cups, securing them in place. The resulting giant light balls can be hung indoors or outdoors for a dazzling effect, making them a festive and eye-catching addition to your holiday decor.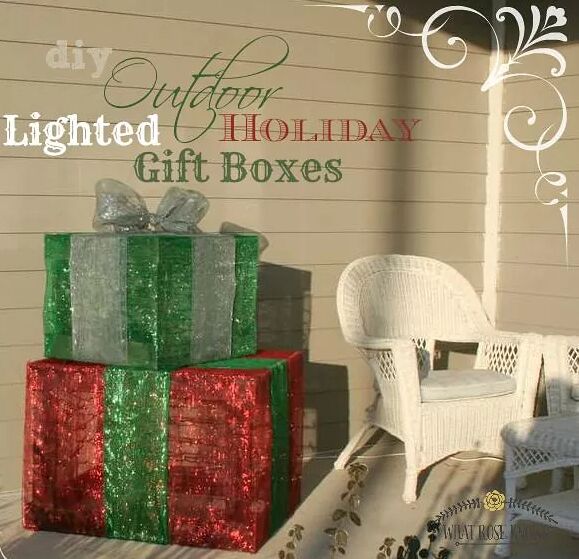 7. DIY lighted Christmas boxes
Next, Rose Lemke of What Rose Knows shows us how to create lighted holiday gift boxes that can withstand harsh winter conditions.
Rather than buying expensive and flimsy options, construct your gift boxes using 1x4 wooden frames spray-painted to conceal the wood, and wrap them with twinkle lights secured with staples. Enhance the boxes with decorative mesh ribbon for added flair.
Unlike store-bought wire options, these sturdy boxes are designed to endure winter weather, making them a standout addition to your holiday porch decor.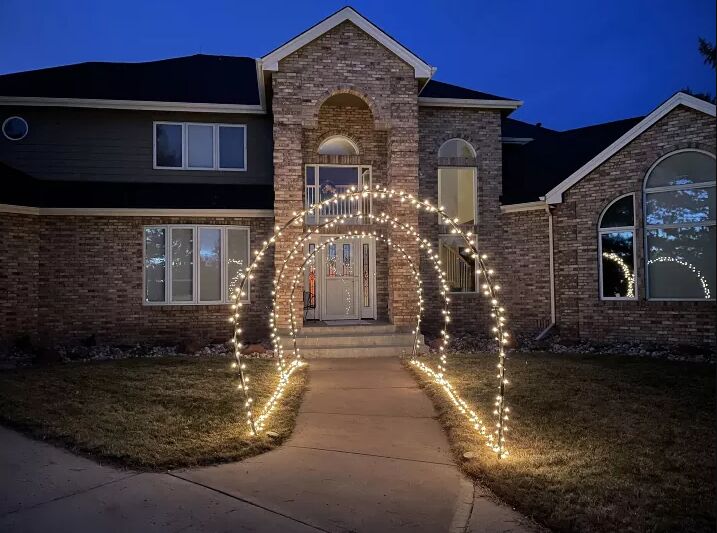 8. Christmas light arch
Chas' Crazy Creations demonstrates how to easily create a DIY lighted archway for Christmas and beyond, even when roofs are difficult to decorate with lights.
Using PVC pipes, cut and assemble the arch structure, staked in place with repurposed broom handles. Wrap the archway with lights to create a festive and inviting entryway. This project is simple and can be adapted for various holidays and events.
5 Handy Tips to Hanging Christmas Lights Outside
Choose waterproof, outdoor lighting. Don't use indoor Christmas lights, outside; check the box to make sure the light set is rated for outdoor use.
Plug in the lights to make sure all bulbs light up before you begin.
When hanging lights above, use a good-quality ladder set firmly on a flat surface.
Only use outdoor-rated extension cords and keep connections dry by wrapping them in electrical tape.
Don't add lights to trees that are near power lines and turn off all outdoor lighting at night (or purchase an outdoor outlet timer.)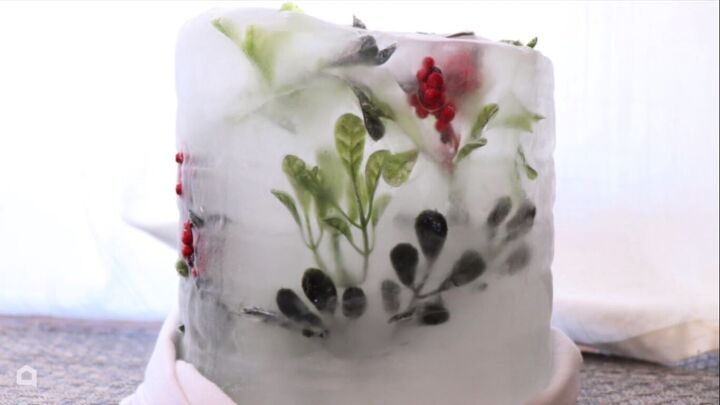 9. Ice lanterns
Finally, Sarah Vanderkooy shares how to create enchanting ice lanterns for your winter decor with this easy guide. First, learn how to turn a coffee can into a DIY ice lantern molds by removing the bottom, filling it with rocks, water, and winter florals, and then freezing it.
These ice lanterns can be illuminated with flameless candles, making them perfect for illuminating outdoor spaces during the winter. Check out more DIY Christmas lantern ideas here.
DIY Christmas light ideas
With these inventive ideas, your home will shine brightly, creating a magical atmosphere for all to enjoy. Let us know what you think about these DIY Christmas light ideas in the comments below. Happy crafting and happy holidays!
Enjoyed the project?
Published August 25th, 2023 1:01 PM
Popular Project Book
Popular DIY Questions