101 Views
11 DIY Rustic Christmas Ornaments For a Cozy Christmas Tree
September 13th, 2023 8:43 AM
Get ready to make some DIY rustic Christmas ornaments! These handmade decorations use materials like wood, twine, and pine cones, as well as simple crafting methods, to create decor that feels cozy and special.
Whether you're a crafting pro or just looking for a fun holiday activity, these homemade ornaments will add a personal touch to your celebrations. Let's get started on creating some treasures for your Christmas tree!
DIY rustic Christmas ornaments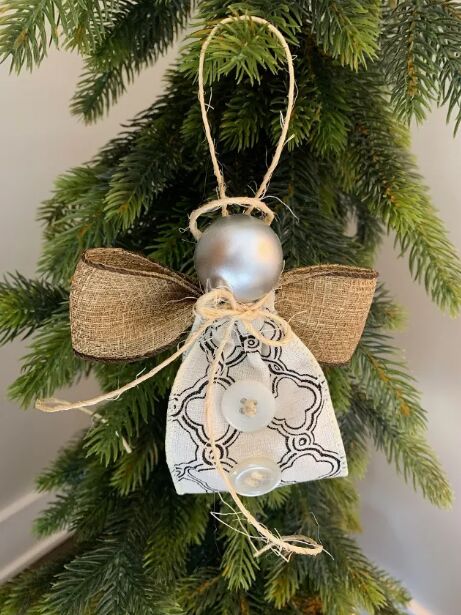 1. Ribbon angel ornaments
In homage to her mother's beloved crafting legacy, Niky from The House on Silverado unearthed her mother's vintage instructions for fashioning ribbon angel ornaments.
This creative process entails the precise art of cutting and manipulating wired ribbon to shape the angel's form. The wings, which exude an air of grace, are crafted from folded ribbon.
The final steps involve assembling the wings and head. A finishing touch of twine is used to fashion a bow and halo, completing the celestial ensemble.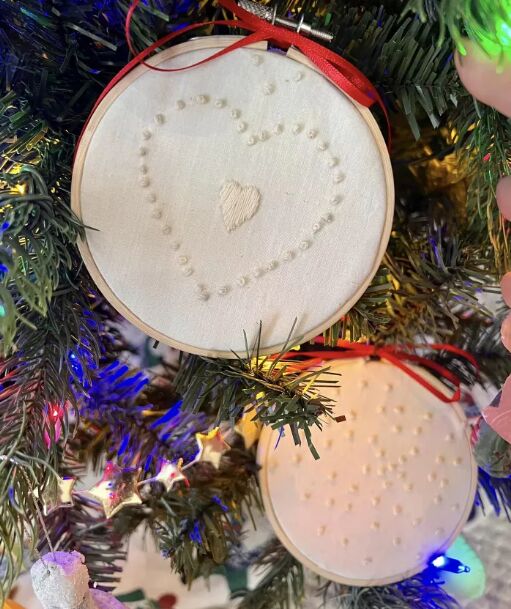 2. Mini embroidery hoop Christmas ornaments
Chickie W.U. showcases a clever technique for creating custom ornaments utilizing miniature embroidery hoops. These hoops offer a way to preserve treasured fabrics or mementos, like snippets from a wedding dress, remnants of a christening gown, or pieces of a baby blanket.
Once any excess fabric is trimmed away, you can add a layer of felt to the back for a refined finish. Alternatively, you can embrace the lively look of plastic embroidery hoops for a more playful variation, making it a perfect project for children.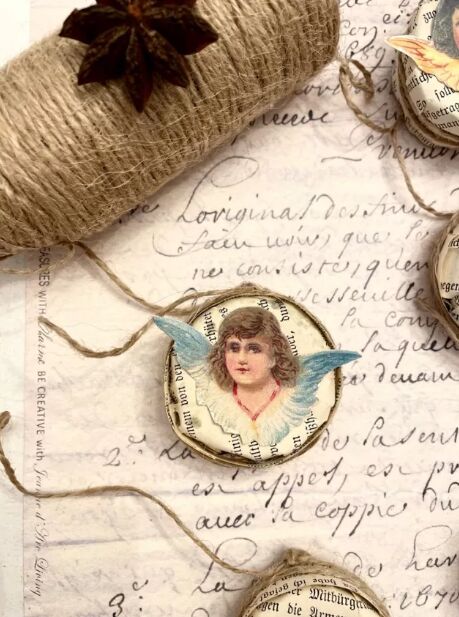 3. Book page ornaments
Transforming used tealight containers into one-of-a-kind DIY Christmas ornaments is an enjoyable and easy project, expertly presented in this tutorial by Silvia Acevedo Eldredge Gloor from Los MiMis Armoire.
Begin by thoroughly cleaning out any wax residue. Next, cut circles from book pages using small snips. Affix these paper circles inside the containers and attach a thread loop for hanging. Add angelic faces, buttons, or even star anise for a decorative touch.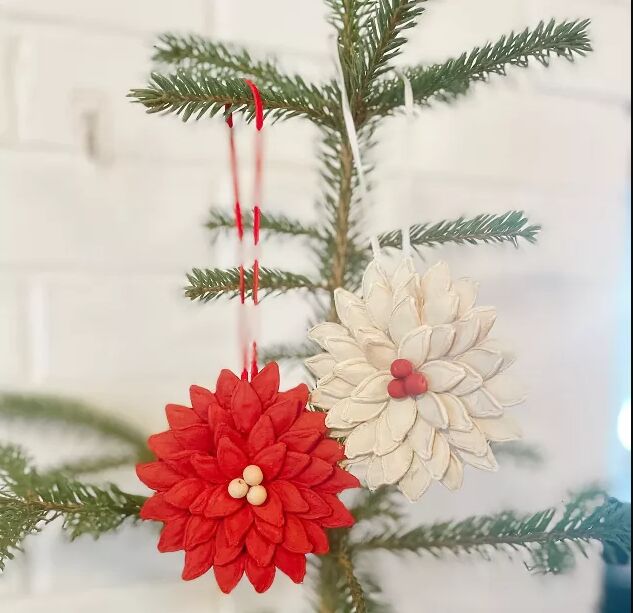 4. Pumpkin seed poinsettia ornaments
Jackie from Sew Bright Creations showcases an inventive Christmas craft: giving new life to pumpkin seeds by making DIY poinsettia ornaments. With the help of felt, pumpkin seeds, and painted wood beads, she leads us through the creation of these merry ornaments, ideal for adorning your Christmas tree, wreaths, or garlands.
The process entails arranging dried pumpkin seeds in a circular pattern on felt, placing a wood bead at the center, and suspending the ornament with craft cord.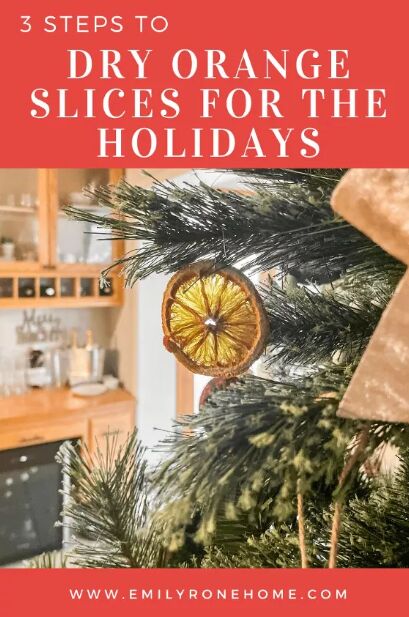 5. Dried orange slice ornaments
Learn the art of crafting eco-conscious Christmas decorations with this comprehensive guide from Emily Rone Home. Start by delicately slicing oranges with a mandolin slicer, followed by a gentle bake at low heat for about 6 hours to ensure complete drying.
After they've cooled, these dried orange slices become rustic embellishments for your Christmas tree, wreaths, and garlands.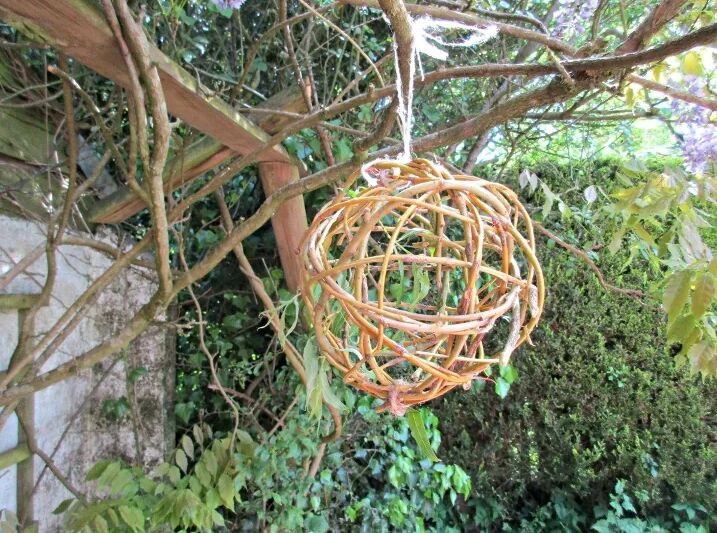 6. Willow ball ornaments
Craft Invaders' latest endeavor centers on creating rustic willow balls, perfect for adorning both Christmas and year-round garden settings.
The process involves weaving supple willow sticks into wreaths, which are then fashioned into a sphere. Feel free to experiment with various types of willow or utilize other locally sourced materials.
Once complete, these charming willow balls serve a variety of purposes. They can hold tea lights, serve as a base for Christmas kissing balls, or even be repurposed into homemade bird feeders.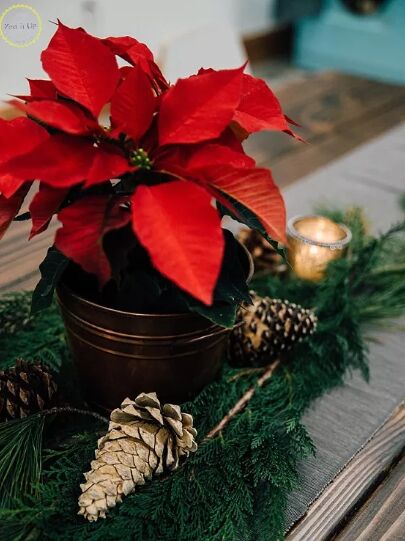 7. Pine cone ornaments
In this DIY guide by Zest it Up, discover how to create Scandinavian-inspired Christmas decorations with pine cone ornaments. The secret lies in bleaching them to achieve a wintery wonderland appearance.
Start by collecting pine cones, giving them a thorough wash, and gently drying them in the oven. Then, immerse them in a solution of equal parts water and bleach for a 24-hour period, using a weight to ensure they stay submerged. Finally, let them air dry to perfection.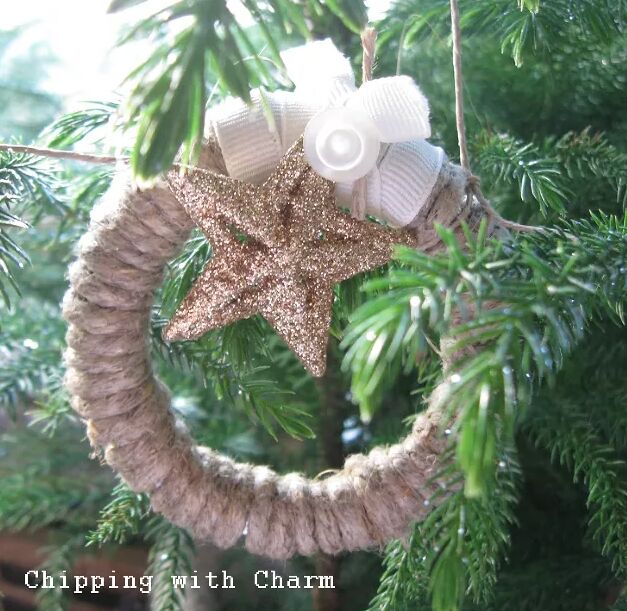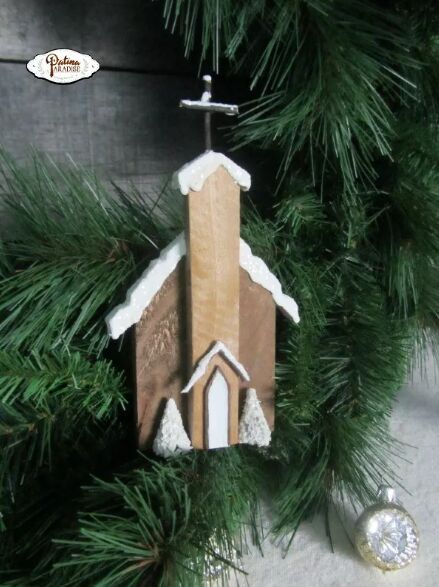 9. Pallet wood church ornaments
Drawing inspiration from quaint country churches, Patina Paradise crafts rustic church ornaments from reclaimed pallet wood.
To bring these ornaments to life, you'll require pallet wood, clothespins, and slender twigs, along with everyday household items and the template provided by the creator.
The finished ornaments feature clothespins for steeples, painted wooden doors with twig awnings, and miniature pines dusted with a touch of snow.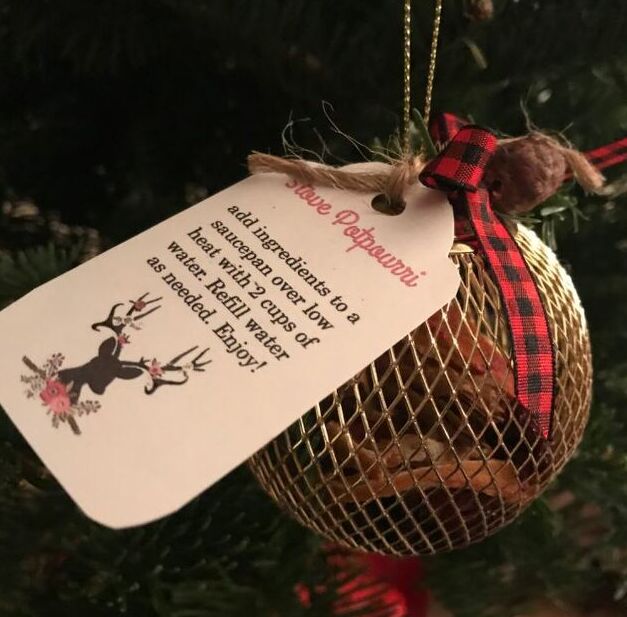 10. Potpourri ornaments
In this project led by Shelly L Nemeth, you'll learn how to craft Christmas potpourri ornaments using wire mesh ornaments or jars. Gather lemons, oranges, cranberries, pine sprigs, cloves, nutmeg, cinnamon, and anise stars.
Begin by air-drying or oven-drying sliced fruits, then carefully arrange them inside the ornaments alongside an assortment of spices and pine sprigs. Complete the ensemble by adding a touch of fresh pine, a sprinkle of cinnamon, and a dainty bow.
These fragrant ornaments can be hung for festive ambiance or given as gifts, complete with stovetop potpourri instructions.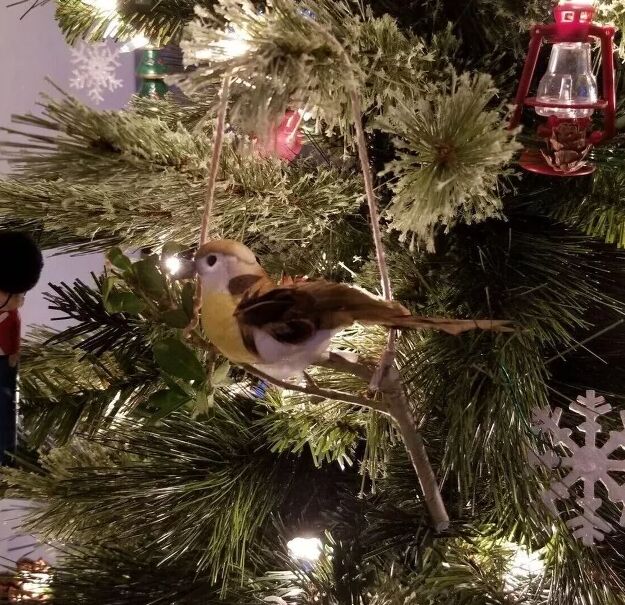 11. Bird ornaments
Pamela's project offers a speedy and cost-effective way to craft bird ornaments using affordable feathered birds and small branches from the dollar store. Utilizing a hot glue gun, affix the bird onto the branch, adjust its angle, and secure it firmly in place.
Include a string or ribbon for hanging, ensuring it's positioned on the tree where it can be adequately supported. This straightforward DIY takes less than 5 minutes to complete each ornament.
More DIY Christmas ornaments
DIY rustic Christmas ornaments
Which of these DIY rustic Christmas ornament ideas caught your eye? Let us know in the comments below.
Whether you're gifting them to loved ones or keeping them for yourself, these ornaments are sure to bring joy and warmth to your celebrations.
Enjoyed the project?
Published September 8th, 2023 10:57 AM